Best Programs For Recovering Deleted Photos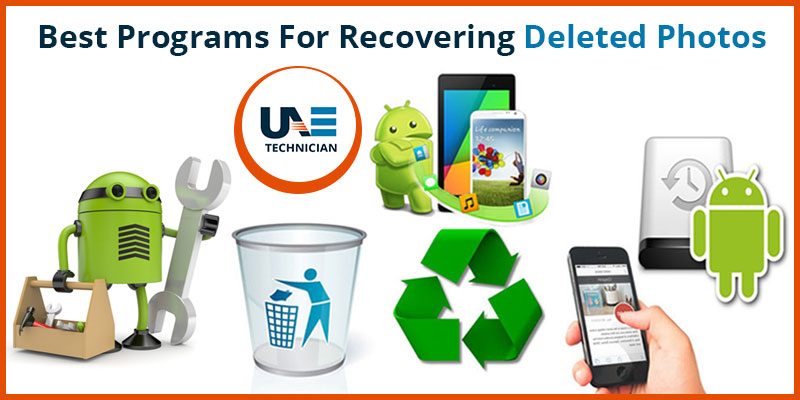 Here, unfortunately, it happened to you too, a click too and you deleted those photos you absolutely wanted to keep! I guess you are now thinking about how to retrieve them, since you have no way of procuring them otherwise and you did not have time to send a copy to your friends. And if I told you that not all is lost, and is there a possibility that you can use programs to recover deleted images by mistake?
Well, that is absolutely possible because in many cases the deletion of a file is apparent :  in reality, the operating system is "instructed" to mark the space of the file as a free space, but the photo still remains, at least until it is actually overwritten; among other things, thanks to the integration of many cloud-based operating systems, you may have even stored photos on the Internet without knowing it!
Whatever your case may be, you've come to the right guide at the right time: in the rows below, I'll list you a list of deleted photo recovery programs that can help you get hold of what you've deleted by mistake. However, I must tell you immediately that the result is not always guaranteed: it all depends on how much you used the device after elimination, and above all, the type of device from which you need to retrieve the images. Try not to harm: cut out five minutes of time, sit comfortably and carefully read my directions and instructions to proceed, always remembering that not everything is lost!
ZAR (Windows)
The first program I want to introduce to you is called  Zero Assumption Recovery (ZAR) , is designed for the Windows operating system  , it is completely free and it is born to recover both deleted photos and files by mistake and files on partially corrupted storage media. Before explaining how it works, I want to advise you  not to save the recovered images  on the same device from which you recover: you could do more damage and make it permanently unrecoverable.
With this premise, the first thing to do is connect to the ZAR download page and click on the zarXsetup.exe link  to download the program installation file. When download is complete, double-click on the file you just downloaded, then click five times on the Next button   and finally on the Install button .