Having an Issue with Your Laptop? Grab our Guaranteed Laptop Repair Dubai Services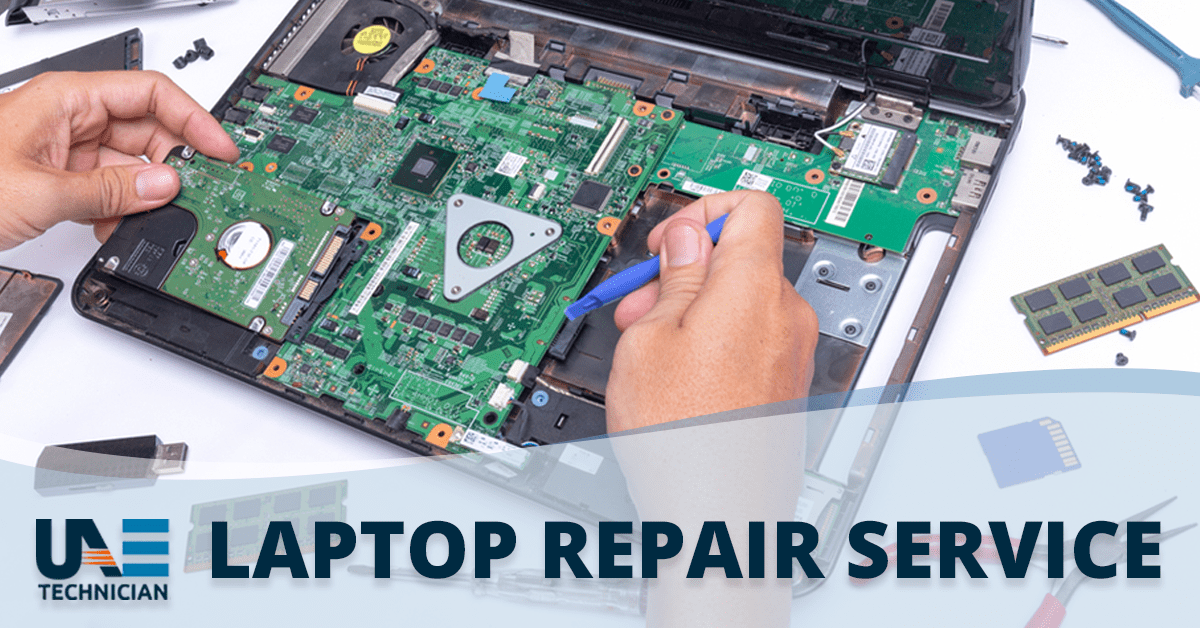 A laptop is one of the essential gadgets in everyone's daily life. Hence, you need to go through a lot of research and homework before purchasing the right laptop that suits your requirements.
You choose your laptop after comparing that particular one with hundreds of other laptops available in the market. So, you should also avail only the best and suitable laptop maintenance service to keep the device functioning at its peak.
So, when it comes to laptop repair Dubai services do not hand over your laptop without evaluating the service. Thus, if you are looking for the 'best laptop repair near me' services in 2020 then UAE Technician can be your safe bet.
Laptops can be carried away easily, hence, there are chances of physical as well as internal damages to the laptop. Whether it be a broken screen, damaged keyboard, or data loss, we are ready to fix your laptop and render it as good as a new laptop. You need not think about the warranty period anymore. UAE Technician has arranged high-quality laptop services with every measure maintained. When you select an expert service for repairing your laptop eventually the laptop serves you more years than expected.
Enhance the performance and longevity of your laptop through our eminent laptop repair in Dubai services rather than purchasing a new one. Now, you can get your Dell, HP, Apple laptop repair at home with our super convenient service.
Whether it is the faulty keyboard or just a battery replacement, consider our pre-eminent laptop repair Dubai service. Let our professional technicians handle your gadgets and you can just sit back and relax.
A Vast Array of Laptop Repair Dubai Services Delivered by UAE Technician
Imagine, you are working on your laptop, something very important and it freezes. Has this event happened to you? Whether it is your laptop or the application that you are running, whatever the issue be, you need an expert to diagnose the problem with appropriate techniques.
Laptops comprise different electrical and mechanical components, synchronized with each other. There are chances that several components can fail due to just one component's malfunction. Hence, you should act fast even if there is any minor issue on your laptop. We deal with every problem related to your laptop, be it software or hardware. Let's have a glance at our major laptop repair Dubai services:
Virus and malware removal

Keyboard repair and replacement

Data recovery 

Damaged or broken LCD and LED screen repair

Laptop battery replacement and repair

Motherboard repair and replacement

Upgrade with software and hardware

Graphics and memory upgrades

Won't boot problem resolved
Hardware Problems in Laptops
Most of the time, hardware problems need an expert to resolve. If you are not a tech-savvy then it is suggested that you should hire our laptop repair Dubai service. Avail any kind of computer repair and laptop repair Dubai services whenever you notice any of these hardware problems.
Laptop Doesn't Get Switched On
You switch on the laptop but it shows nothing. You plug in the AC adapter into your laptop and press the power button but still, it remains turned off. The laptop becomes dead and you can't hear any sound. You might hire a professional to repair the laptop if the laptop is not that old. If the laptop is too old to get repaired then you might replace it with a new one. Hire our Dell laptop repair services if you are looking for 'Dell laptop repair near me'.
Laptop Screen Turns Black
Some users have reported that when they turn on the laptop, the power LED lightens up. Moreover, the cooling fan initiates working but the screen remains black. The issue can occur due to memory faults. It definitely requires an expert laptop technician to deal with the issue. If you are searching for laptop repair services in Ajman then we deliver laptop repair Ajman services, too.
Weird Noises Coming from the Laptop
The laptop looks and works completely fine though it is making continuous, unwanted noises while running. The noise might resemble the rattling or grinding noise. Generally, the cooling fan or the hard drive can initiate the issue. It's a better idea to create a backup of all data available on your laptop. Then, book our professional laptop repair in Dubai. We can be your ultimate solution when you are searching for the 'laptop repair shops near me'.
Laptop Battery Not Charged
Whenever you plug in the AC adapter to the laptop, the battery does not get charged at all. Check if the battery needs to be replaced. The laptop should show some indications of whether you need to purchase a new battery. If you can't notice such notifications then the problem should be associated with the power adapter. Hire our laptop repair international city for any kind of laptop or its accessories' disturbance.
Strange Colours on the Laptop Screen
If you can observe garbled images on your laptop screen then there are chances that the graphics card has failed. Otherwise, the poor connection between the motherboard and video cable might initiate this issue. Our technicians are ready to resolve such hardware issues with definite solutions. Avail laptop repair Mussafah services if you live around there. We have our service centres all around the UAE.
Laptop Keeps Freezing
There are reported instances that the laptop runs quite well but after some time the laptop freezes. The laptop might encounter frequent shutdowns, as well. Basically, it happens due to the heating factor indulging in the issues. The cleaning fan and heat sink should be cleaned to get rid of this problem. Ask for our excellent laptop repair Dubai services and feel the difference.
Other Issues
Apart from these, there are several other problems that might appear while using your laptop. Whether the entire keyboard is not working or some of the keys are not working, you need to repair the keyboard. So, Consider our reliable laptop repair Dubai services for the best working results.
Software Problems in Laptops
Not every issue occurs in laptops due to hardware issues. You might notice malfunctioning applications on the laptop. Let's get the software issues in detail and show you how our proficient experts can mitigate the glitch with ease.
Laptop Keeps Restarting
It can be related to automatic update of the Operating System, adware or other malware issues. Check if your laptop has been affected by a virus. It's better to install antivirus software to protect your PC.
App Command Fails
It can take place due to both software and hardware problems. If a single app is not responding then the issue is software related. In case, multiple apps are not responding then the issue might be due to the hardware discrepancy.
Peripherals Stop working Properly
If you notice that several characters of the keyboard are not responding or the mouse is not clicking properly then the issue might relate to driver updates. Make sure that you have updated the peripherals' drivers so that nothing remains backdated.
Other Issues
Whether the internet connection is slow or the attachments are not opening, all these can happen due to software disputes. You might observe pop-up ads. Whatever the issue be, consider our laptop repair in Dubai services to eradicate any kind of laptop problems.
This is not the end of our services. Avail hard drive replacement, recovery services from laptop crashing, blue screen repair for Dell laptop repair services. Whether there is no image on your laptop, can't remember the password, connectivity issues, spill damage, or DC power jack repair and replacement, rely on our unfailing laptop repair Dubai services for quick laptop recovery. 
Moreover, if you own any organization then you can avail laptop maintenance contracts for more and more durability of your laptops. Grab on-time laptop maintenance from UAE Technician.
Why Switch to UAE Technician?
Whether you have encountered operating system failure or data loss on your laptop, you might think to replace your laptop with a brand new one. Why go for another huge expense when you can find 'laptop repair near me' services in Dubai.
Boost up your laptop's performance with our 10 times faster HP repair Dubai service in 2020. UAE Technician has got unique features in the laptop repairing field so that your personal or professional life never comes to a halt.
Only certified, highly-skilled and experienced technicians and engineers would visit you on our behalf. 

We have equipped our technicians with necessary and relevant tools and machinery to carry on the repair service. 

When it comes to replacement, only 100% genuine spare parts and products are used to keep your laptops away from technical hassle.

Our technicians would reach you within the promised time frame anywhere in Dubai.
Data Recovery
You can save your data with a professional laptop service. Data loss has become one of the most common incidents while anyone is trying to fix the laptop on their own. Avoid those DIYs and consider our elegant laptop repairing service. Our professional technicians ensure that your data remains safe and untouched. Even, if the data is lost, the UAE Technician can help you with immediate data recovery service.
Upfront Pricing
Don't avoid a professional and experienced laptop repairing service just due to costs. You might encounter more and more loss if you don't opt for timely laptop servicing from a professional. We offer cost-effective laptop repair Dubai services that are really transparent enough to trust.
Time-Saving
Save your time. Don't spend your precious time repairing the laptop by yourself. You might be wasting your time. Rather, hire a professional technician from us and get your laptop repaired within a few hours. It is as simple as that.
Skilful and Experienced
It's not only about saving time and money. A laptop repair professional should acquire enough experience to understand the issue quickly and fix the laptop instantly. Their knowledge and experience really matter and that's why you should avail only professional technicians for repairing your laptop. Our technicians are working in the laptop repairing field for years and hence, can provide you with guaranteed and satisfying results.
Maintenance Guaranteed
Along with the advantages of joining our network, our technicians provide maintenance contracts for regular health checks of your laptop. Get routine maintenance visits by our technicians and boost the performance of your laptop. Regular maintenance assures a longer lifespan and minimum dispute. Additionally, it saves your money on expensive laptop repair services.
Quick Service
We offer the same day or the next day service once you hire our laptop repair Dubai service. Get screen replacements, OS reinstallation, keyboard replacement and other perfect solutions for your laptops at an affordable range of price.
Brands of Laptops we Repair
Our technicians have excelled themselves with in-depth knowledge about every laptop brand and their variants. And, we feel proud to announce that we have got recommendable success rates in resolving laptop issues including data recovery Dubai procedure. 
Additionally, you need not wait for your laptop to get fixed for days after days. Grab on-spot laptop repair Dubai services from our behalf, mostly. 
However, for a few critical cases, we might take away your laptop at our laptop services centre Dubai and would return your laptop securely within a few days. Here are the laptop brands that we deal with on a daily basis:
iMac, iPad by Apple

Samsung

Sony

Dell

Lenovo

HP

Acer

Asus

Toshiba

MacBook
HP Laptop Repair Services
HP laptops are known for their excellent performance and high-end durability. Now, you can avail HP laptop repair near you. We offer our laptop repair shop in Abu Dhabi, Dubai, and other areas of the UAE. Our technicians provide the laptop repair Dubai services for the following range of HP laptops:
HP Envy
HP Pavilion
Spectre
HP Omen
HP Elitebook
ProBook
Whether you need a screen replacement or any other technical help to repair your HP laptops, contact our customer care. We will make sure that your HP laptop deserves the best solution regarding any hardware or software issues.
Dell Laptop Repair Services
Whether it is the power dead issue or malware removal, you get everything under our all-in-one Dell laptop repair service. Blue screen problem is one of the most occurring problems in Dell laptops.
Get rid of these frequent problems with our efficient laptop repair Dubai services. If you are looking for 'Dell laptop repair near me' around Al Ain then consider our laptop repair Al Ain service. Our technicians take care of Dell laptops such as Dell Inspiron 14, Dell Vostro 14, Dell G3 15, Dell XPS ranges, etc. Contact our customer service executives for a clear concept.
Apple Laptop Repair Services
Apple laptops or MacBooks are one of the prime tastes of tech-savvies. If you own an Apple laptop or MacBook then you might be looking for Apple laptop repair services near you. Don't worry we deliver our laptop repair Dubai Delna, laptop repair Dubai Karama services all around Dubai.
Whether it is MacBook, MacBook Pro, MacBook Air or other variants of Apple laptops, we service them all. Apple laptops mainly get issues with thermal sensors, dead battery, or flashing question mark while starting. Eradicate all the issues and enjoy the super smooth performance of your MacBooks with our proficient Apple laptop repair services.
Lenovo Laptop Repair Services
Lenovo laptops are the primary choice for those who love high-performance and a longer life for laptops. If you own a Lenovo laptop and certain issues are occurring then we are here with the best Lenovo laptop repair in Marina/JLT along with Dubai. We offer Lenovo laptop repair service for the following Lenovo variants.
Lenovo Ideapad
Yoga 520
Legion Y530
Lenovo Thinkpad
If you own an older edition of Lenovo laptops then don't worry; we cover their service, too. Reach us for a fruitful consultation before hiring the laptop repair Dubai service.
Asus Laptop Repair Services
Asus laptops are trending in the hotlist of laptops because of affordable price range and power-packed features. We offer assistance for the following Asus laptop variants for Asus laptop repair Ajman services.
Asus VivoBook
Asus TUF GamingPad
ZenBook
Asus X509FL
Check out how we service your Asus laptop by just contacting us. We deliver genuine spare parts for Asus laptop repair Dubai services, as well.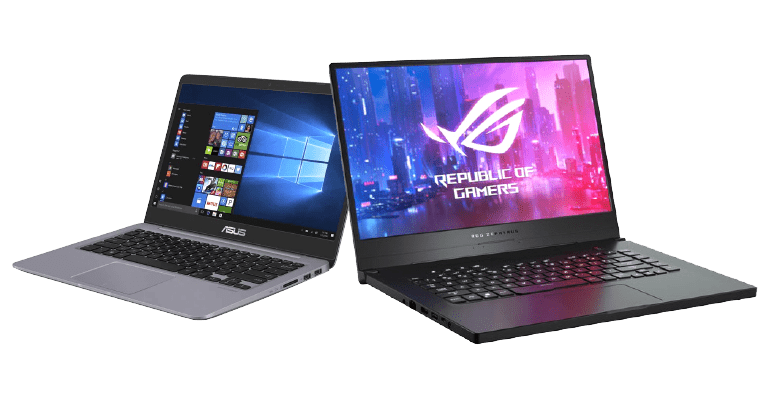 Where We Provide our Laptop Repair Dubai Services?
As it sounds, we deliver our laptop repair service all over Dubai. Whether you require laptop repair Bur Dubai or laptop repair Dubai Delna, we serve all these places. Additionally, we serve outside Dubai and in all the states of the United Arab Emirates.
Avail our laptop repair Mussafah, laptop repair Al Ain, or laptop repair services in Marina/JLT. We have built a quick responsive laptop technicians' team to cope with your inconveniences associated with your laptops.
In addition to this, we serve both household and commercial laptops in the UAE. Don't stagger in your business due to faulty laptops. Achieve your goal with our insured laptop repair Dubai services.
Get in Touch with UAE Technician for Prompt Laptop Repair Dubai Services.
No more waiting in a queue to avail laptop repair services in Dubai. Our service experts arrive at your place. Search for 'laptop service centre near me' and grab reliable laptop repair services from UAE Technician.
Get wallet-friendly laptop repair Dubai deals, quick solution to your queries, onsite treatment facilities from UAE Technician. Just give us a call at 045864033 and share your laptop issue with our experts. Avail the best laptop service centre in 2020 only from UAE Technician, near your location.
Visit uaetechnician.ae to grab a laptop repair service now!
Frequently Asked Questions
How much does it cost to fix a laptop?It generally depends on the damage or replacement requirements of the faulty laptop. Let our technicians check your laptop for the complete view. Then, only they can decide what should be the best for your laptop. Our technicians would recommend all the possible solutions for your laptop. They would start off the repair or replacement service only after you approve. The entire laptop repair service charge depends on the intensity of the damage. Join our UAE Technician support desk to know more.
How much does it cost to fix my computer? Our technicians perform desktop and computer repair services too. Contact our professional technician for the on-site survey of your computer. After a complete inspection, our technician would advise you with the solutions. They might charge you based on the repairing requirement. Avail our laptop repair Dubai services to resolve any minor or major issue on your desktop computers.