Successful Troubleshoot for Printer Problems: Amazing XEROX Printer Repair In Dubai
Xerox printers are pioneers of the copy-printing technologies. The company's customer satisfaction level is astonishing. Their huge range of products includes scanners, Inkjet printers, production printers and digital press, MFPs (multi-functional printers), large format printers, projectors, and so on.
Is your Xerox printer not functioning properly? Unable to detect the errors? Pat your back because you have certainly drooped at the right place to get assistance.
Rely on us because we are unmatched support services in Dubai:
Your search for an affordable services ends with us. We don't empty the pockets of our customers in exchange for our services. We deal with these issues on a regular basis; hence we can assure you with excellence of our work. Our pool of experts have studied the problems minutely and they have come up with amazing solutions. Contact us now and know the solutions that we have in store for you. We give you solutions instantly without affecting much of your time. The faulty parts require replacement on an urgent basis otherwise it might ruin the entire device. We replace the faulty parts with the original parts. Trust our efficient services and get promising results.
Grab the opportunity of communicating with our experts to resolve common printing problems:
Xerox printers work wonderfully and give polished printings with no error. But as soon as the device starts showing signs of problems such as slow printing, jammed printers or wrinkled papers, it is natural for you to get frustrated. The lack of service centers of Xerox has made the situation more complex. Our experts at UAE Technicians understand the need for XEROX Printer Repair, due to the persisting errors. We provide reliable services for the following errors:
Users face severe conditions if their printer is working exceptionally slower than expected
The most common problem faced by the users is paper jamming issues
Users face connectivity error due to which they are unable to print from their system
The worst situation occurs if your printer stops operating all of a sudden
Issues due to improper driver installation
Issues due to ink cartridges
Users face serious issues if the print quality is poor
Users face problems if their printer is not accepting papers for printouts
Users face serious troubles if their printer is printing continuously without a stop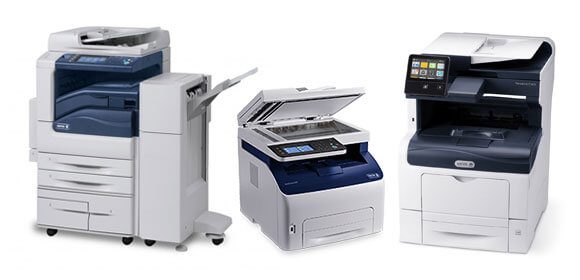 The problems as mentioned above occur due to a faulty printer component. In case you are unable to eliminate such issues, it is essential for you to opt for our repair services.
Reach Us for Instant Assistance in Dubai:
Your dysfunctional printer can cause you huge loss of time and slow down your productivity. To save yourself from the trouble, call our executives at 045864033 and get affordable XEROX Printer Repair in Dubai. You can reach us when you face an issue with your printer.