Sony Vaio Laptop Screen Repair & Replacement Service in Dubai
Vaio YB15
Vaio EG17
Vaio EH28
Vaio L218
Vaio T Series SVT13134CXS
Vaio Fit Series SVF15213CXB
SVE171390X
Vaio SVE14123CNB
Vaio Fit 15E-SVF1521ASNB
Vaio VPCEB36FG/L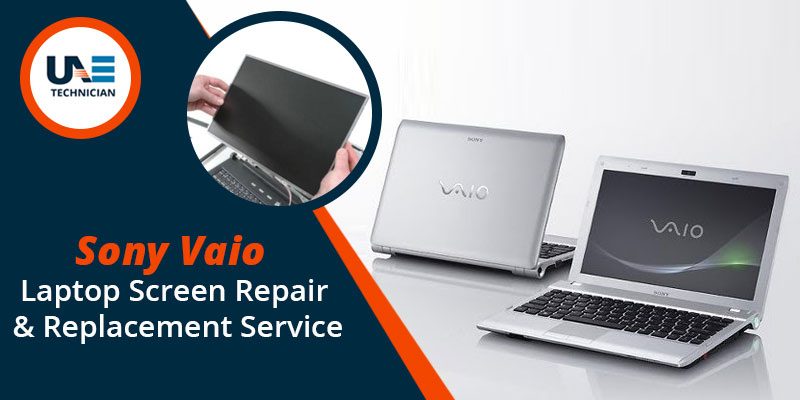 Systems Screen Replacement Services in Dubai

Laptops and Computers are now part of our life as we depend upon them professionally as well as personally. Today everything is maintained in any business through these gadgets. But imagine a situation where your device accidentally falls, and the screen of the equipment gets broken. Instead of getting panicked, you need to contact an expert for assistance. UAE Technician offers you quality solutions for repair and replacement of screens for systems at affordable prices.

We understand that you can encounter such situations at any time of the day. With the help of our 24×7 customer support helpline, you can contact our experts and get productive solutions within minimum time.

We specialize in offering On-Time Replacement Services

Our team has maintained a track record of 100% success by working on several cases varying in complexity levels. It has helped us in gaining expertise so that we can offer you solutions which are budget-friendly and efficient.

Before suggesting replacement as an option, we evaluate the situation of damage. If we find no scope for repair then only we proceed further with replacing the part when we get the approval from you. Following are the services which we present.

Broken screen

Shattered glass
Color issues
Dead pixels
Laptop LCD brightness issues
Fuzzy colour Lines
Cracked LCD screen
Broken or other damages
Touchscreen troubleshooting
Display ports issue

Customer convenience is our priority which is why we offer on-site assistance. Now you don't have to search for a screen replacement and repair service provider near you as by booking a professional visit at our customer support, you will get services at your doorstep. Our technicians will make sure you get excellent solutions without stepping a foot outside your office or home.

Why UAE Technician should be Your Service Partner

Any laptop or computer is an expensive gadget. We think twice before taking advice from a local technician. Users usually hesitate in trusting them for genuine parts.

We guarantee authentic components and certified professionals who will take care of your device in the best way possible. Our approach has always been about providing you with the most suitable solution. There are some benefits which we offer to our customers when they opt us as their service partner.

24×7 Assistance
Transparent transactions
quality advice
On-site visits
Genuine parts
Affordable price quotes

Contact us today and experience best in class services without investing much time as for us your satisfaction is optimum.