Best Laptop Data Recovery Services: Reliable and Affordable Solutions in Dubai 2021
Laptops have given us the power of flexibility and portability. We can carry work in our lap without any effort. Technology blended with ease of use has become the first choice of consumers. But every innovation has some shortcomings too. Due to regular exposure to distinct environments, it is apparent that you can face a situation of data loss. For such issues, you can rely on UAE Technician for laptop data recovery services in Dubai.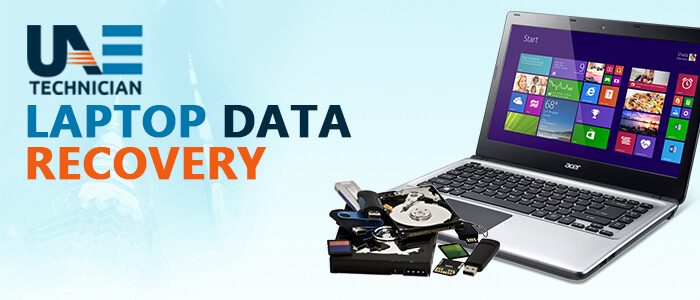 At UAE Technician, we believe that every data loss situation has a story to tell. From a spillover to accidental deletion of critical files, many reasons can be there. Due to limited awareness, people usually don't have a habit of keeping a backup which can put your valuable data in grave danger.
If you have fallen into the same trap, we are here to recover your data with safety and security in Dubai. We assure you up to 100% data recovery with no delay.
Why should you choose UAE Technician for Laptop Dat?
Our experience and expertise have made us a specialist in dealing with issues in different areas. It has established us as a market leader in UAE. Following are the situations in which we can assist you.
Failure of the operating system to boot up
Laptop displays unknown errors
Burning Electronics Smell
Accidental deletion of crucial files
Frequent Freezing and Crashing
Failure to Mount or Recognize Attached Media
Clicking, Whirring or Other Unusual Noises
Missing data from your drive
Water and fire damage, electrical surge
The computer cannot boot past BIOS
Power Issues
Usually, hard drives comprise of personal data like Information regarding addresses, work-related files, and multimedia, etc. To be sure of getting best services for your device, you must choose a service provider who is certified in Dubai. UAE Technician can offer you assurance as well as services with quality.
The types of Operating Systems on which we have worked
Our team of engineers has vast experience and is qualified for recovering data from any laptop. To keep them updated, we provide frequent training so that they can stay ahead of the crowd with modern technological advances. Following is the list of operating systems on which we can render you our services.
Windows 8 / 7 / XP
Fedora
Linux
Ubuntu
Mac OS X – Leopard / Cheetah
Suse
FreeBSD
CentOS
We also offer hard drives recovery services. Following is the list in which we specialize.
Hybrid Hard Drives
SSD Drives
2.5″ Hard Drives
1.8″ Hard Drives
We have always kept our pace with the growth of the technological world. It has helped us in putting forward our best foot in providing you excellent services. By our knowledge of several data architectures, we can help you in various scenarios of data loss in Dubai.
Benefits of preferring UAE Technician for Laptop Data Recovery in Dubai
Our team has experience of dealing with many laptops which have helped us in finding proprietary techniques. It has given us the power of high recovery rates and faster retrieval time. We eliminate unnecessary downtime and provide you efficient services. Following are the benefits which you can experience with us.
Risk-Free Diagnostics
100% virus and malware removal
Advanced technology and a certified class 10 ISO 4 Cleanroom
The team of experienced engineers with vast technical skills
Friendly technicians support
Professional Data Recovery Services for Dell, Apple, Acer, Asus, Toshiba and other laptop brands
Fast turnaround time.
Affordable pricing and flexible service options
No hidden charges
Opt for Professional Recovery Solutions, Choose UAE Technician for
Laptop Data Recovery in Dubai
Our success is related to your comfort and satisfaction. To delight you further, we have a system of 24*7 support service (045864033 ) in Dubai. In case you need some advice, call our customer service department for help and assistance at any time.
Make a right choice by choosing us as your service provider who can deliver you quality, trust, and security.