iPad Air Repair Services in Dubai Abu Dhabi UAE
iPad Air is developed and marketed by Apple. The iPad Air characterizes a thinner design with similarities to iPad Mini 2, along with the same 64-bit Apple A7 processor including coprocessor M7. There is no need of a mouse or any other input devices to operate this. iPad Air has become an indispensable part of user's life. It is portable and has a major role to play both in professional and personal life.
Keeping in view this role of iPad Air, we at UAE Technician provide the best ipad support for your iPad Air in Dubai. We are available 24×7 at your service. Our organization consists of highly skilled and certified experts that have full knowledge of handling the issues related to iPad Air. Our support service provides the best and affordable price solution.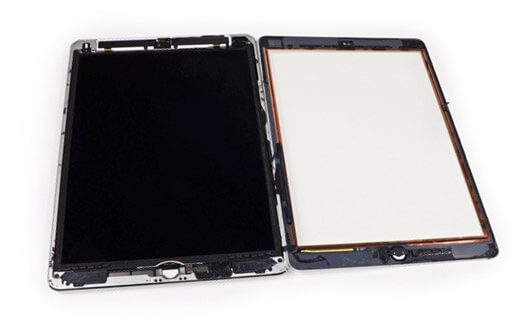 Screen Repair
Battery Replacement
Camera Repair
Sound Repair
Body Repair
Other Parts Repair
What Repair Services we provide for iPad Air?
Our experts are specialized in fixing and repairing  all issues of the iPad including:
Screen Repair
Battery Repair
Charging Port Repair
Camera Repair
Headphone Port Repair
Liquid Damage Repair
Our team is specialized in dealing with all the models of iPad-Air including the following:
A1474 on the iPad Air Wi-Fi
A1475 on the iPad Air Wi-Fi + Cellular
A1476 on the iPad Air Wi-Fi + Cellular (TD-LTE) — released early
A1566 on the iPad Air 2
A1567 on the iPad Air 2 Wi-Fi + Cellular
Why choose UAE Technician?
UAE Technician has a service centre in Dubai with latest tools and equipment. Our team has gained expertise in handling a variety of issues related to any iPad Air model. While choosing us as a service provider, you will get the following benefits:
Instant solutions
Affordable and reasonable price
Remote, onsite and pickup service
Free consultation
Use of original parts
No payment in advance
100% satisfaction
Complete 24×7 Technical Support from our highly experienced professionals
We provide repair services which are quick, reliable and most importantly, pocket-friendly. We can guarantee that your device will be back to normal at the minimum time possible. We thrive on providing the 'A' grade services. By assigning us for your devices repair needs, you will take a right step ahead towards the journey of a smooth transition from poor performing device to a smooth and fast functioning gadget.
Call us today at our service support number and get the issues of your iPad air resolved at best price and minimal time.
FAQ – iPad Air Repair
How much does it cost to repair a cracked iPad Air screen?
The cost of repairing a cracked iPad Air screen can vary depending on the model and the extent of the damage. It's best to contact a repair service for an accurate quote.
Is it worth repairing my older iPad Air, or should I consider buying a new one?
It depends on the extent of the damage and the age of your iPad Air. Minor repairs are usually cost-effective, but for major issues on older models, it might be more sensible to consider an upgrade.
Do you offer a warranty on iPad Air repairs?
Many repair services offer warranties on parts and labor. The duration of the warranty can vary, so be sure to inquire about it when choosing a repair service.
How long does it typically take to repair an iPad Air?
Repair times can vary depending on the repair shop and the availability of parts. Minor repairs like screen replacements may take a few hours, while more complex issues might take a day or more.
Can you repair water-damaged iPad Air devices?
Some repair shops offer water damage repair services. However, the success of such repairs depends on the extent of the damage and how quickly the device is brought in for repair.
Do I need to back up my data before sending my iPad Air for repair?
It's highly recommended to back up your data before sending your iPad Air for repair. While repair technicians try to avoid data loss, it's better to be safe and have a backup.
Can I repair my iPad Air myself using DIY kits?
Repairing an iPad Air yourself can be challenging and may void your warranty. It's often best to leave it to professionals who have the experience and tools needed for the job.
What payment methods do you accept for iPad Air repairs?
Most repair services accept a variety of payment methods, including credit/debit cards and cash. Some may also accept mobile payment apps and online payment options.
What should I do if my iPad Air won't turn on or charge?
If your iPad Air is unresponsive, it's best to consult a professional repair service. They can diagnose and repair issues related to power and charging.
Are there any preventative measures to avoid common iPad Air issues?
Using a protective case and screen protector can help prevent damage. Also, regular software updates and avoiding unofficial chargers can extend the life of your iPad Air.