Data Recovery in Dubai
HDD Data Recovery
Data Loss Problems
Fix Data Failure
Guaranteed Data Recovery Services Across Dubai
In this modern era, people at large are highly dependable on several advancing technology and devices. Be it a computer, laptop, or smartphones, an immense amount of data are generated every day. And, we store all these essential data in various storing devices or gadgets.
However, technical glitches or random accidental events are the prime potential causes for data loss. And, this includes hard drive crash or loss of data from several storage devices like USB flash drives, floppy disk or RAM. And, this is where Data Recovery Services come into play.
Being one of the major Data Recovery companies in Dubai, UAE Technician strives for excellence and accuracy when it comes to offering a high-quality Data Recovery services. Additionally, we have teamed up with the top-ranked IT professionals who can restore the corrupted, lost, accidentally deleted, and even inaccessible data with ease. Also we are advanced, flexible and reliable source for any of your data related issue.
Mostly, we deal with data recovery that involves internal or external storage media such as hard disk drives (HDD). Apart from that, our associated experts can recover data from solid-state drivers (SSD), CDs, memory cards, magnetic tapes, and other storage devices.
BesidesBeides, with the premium assistance of our technicians, you get to retrieve those media files that get accidentally deleted without a back-up. Business organizations, be it small or large, need to have proper access to their data. And, losing important data can be a backlog in their productivity. So, join us and note how easily we can recover every bit of data with adequate technical experience.
The Necessities of Data Recovery Services
Data loss can be encountered because of several reasons. And, this includes virus or malware attack, damaged/corrupted files, unexpected system shutdown, unrecognized format, theft, and more. And, human error is one of the common and major causes behind data loss.
Thus, it becomes crucial to get proper data recovery solutions if you experience such unwanted data loss problems. So, get in touch with the UAE Technician and access those lost data with the help of suitable Data Recovery software. Apart from that, recovery software utilities and services, efficiently. Adding to the list, recover and repair the field, databases, corrupt partitions.
Almost every data can be recovered with the help of a wide range of Data Recovery software. Furthermore,  there are several free demo versions of recovery software available that are capable of detecting the lost data.
With the guidance of UAE Technician, you get to acknowledge the reliable software that not only comes with several unique features but also provides high speed, recover deleted files free and is user-friendly assistance, as well.
The valid causes when you need to avail Dubai Data Recovery services:
Data recovery services are usually needed when data recovery software is unable to retrieve the lost data from electronic devices like PC/laptops.
Additionally, when the complexity of the damaged data enhances, it requires the critical intervention of the technicians who are well equipped with Data Recovery services.
Moreover, if you are getting clicking noise from the hard drive or encountered a S.M.A.R.T failure, it can only be solved through Data Recovery services.
Besides, when the drive is unable to be recognized by the BIOS, or if the device gets damaged somehow by fire or water, and even for the hard disk component failure, one must get hold of the Data Recovery Dubai services.
Additionally, with the help of Data Recovery services, you get assured and high possibilities to recover the old media files in any format and condition.
Data Recovery services are the most proficient and easiest way to get back the data and files. So, it will always be a wise decision, if you opt for Dubai Data Recovery services from UAE Technician, rather than struggling with Data Recovery software free download options.
What Data Recovery Services UAE Technician offers?
UAE Technician provides a wide array of Data Recovery Services to the natives of Dubai. And, being one of the largest service providers in Dubai, we can help you with several types of data recovery services. Additionally, we have expanded our service network just to fulfil all your data recovery related requirements.
Get prompt service by just connecting with us. We house a leading team of professionals who have extensive knowledge and immense expertise in this field. Be it a physical or logical failure, you get instant repair solutions and recover deleted files free by joining with us.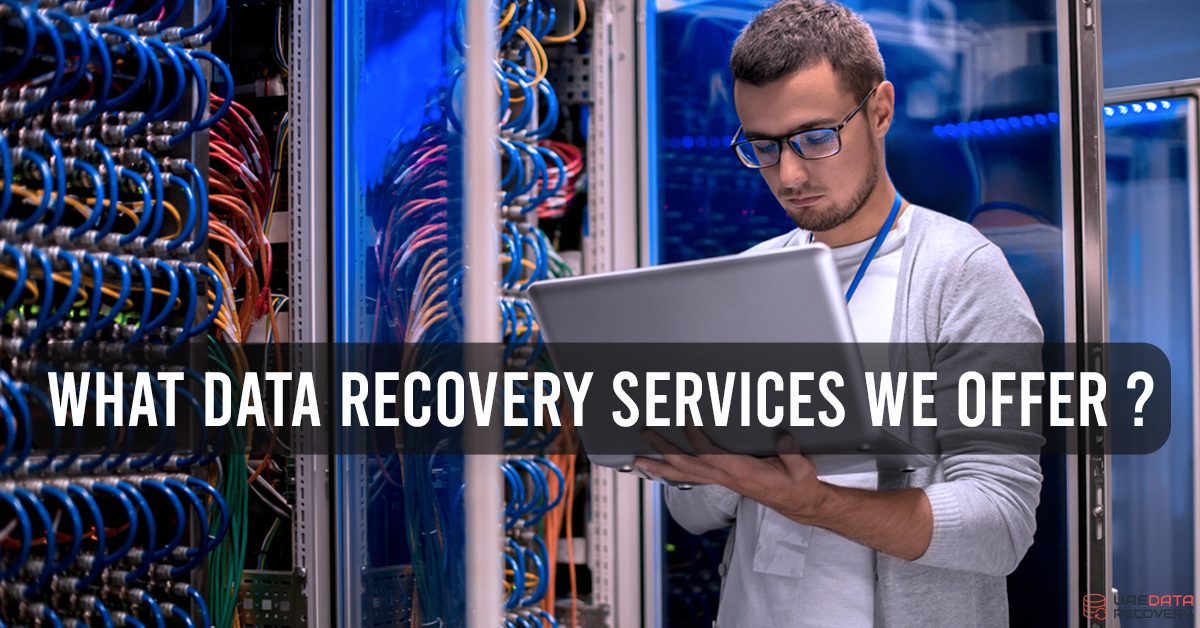 1. Computer Data Recovery
Have you recently lost all or some of the data from your computer? Then, it is high time that you book our high-quality Computer Data Recovery services. Nowadays, computers are one of the most important pieces of equipment that can store a huge amount of data. Thus, you get to accomplish your work in the most accurate way and easily.
So, if somehow you lose control of the important office files, it can be troublesome for your enterprise or business. And, you might get into trouble for a damaged or corrupted firmware or even for hard drive crash or system failure.
Potential causes for losing computer data are:
Human error (one can unknowingly delete the important media files)
Power outages (Interrupted supply of electricity can result in loss of the unsaved data)
If the computer is freezing frequently or the device has lowered its performance.
These are the clear signs of a hard drive failure. To prevent such issues, it becomes essential to opt for an automatic system backup to save your business files even during power surges.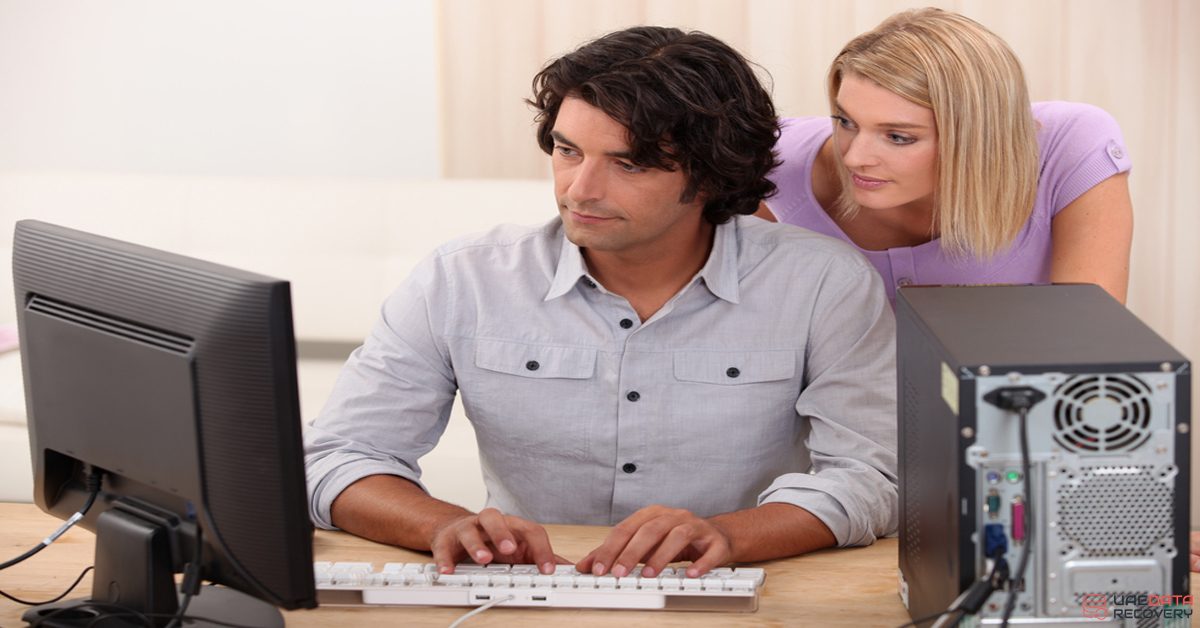 And, if you lack knowledge in this domain, simply avail our Computer Data Recovery services for instant recovery solutions. Additionally, irrespective of the model or type of the PC, we serve outstanding Data Recovery Dubai services and recover deleted files free.
2. Mac Data Recovery
Getting back the files, photos, and videos from your Mac devices has become easier with our effective assistance. And, you get to completely retrieve the Mac documents, audio files, and even archives by simply booking our Mac Data Recovery services. And, this includes PDF, MPG, JPG, ZIP, WAV, and other media types.
Get powerful Mac Recovery solutions from our team of professionals. Be it a Mac Pro or MacBook, we can solve every data recovery issue associated with it. Additionally, the veteran professionals have acquired years of experience to recover data even from deleted trash bins.
Restore files from damaged or formatted internal hard disk with the certified professionals of UAE Technician. Additionally, you get a first-class SD card recovery service from UAE Technician, an eminent service provider.
And, there are certain data loss scenarios associated with a Mac Device, those are:
System crass or update failures
Unwanted virus or malware attack (It can cause because of not installing an antivirus software)
And, Damages caused by potential disasters
And, there are other causes that are linked with data loss. So, recover a large amount of data in your Mac devices by just hiring our licensed experts.
Moreover, they will critically evaluate the issue first, before retrieving the lost data. Bring back the professional image of your enterprise with UAE Technician.
3. Laptop Recovery Service
Laptops are easy to carry and one of the most useful devices in this tech advancing world. However, even in these electrical devices, there is a high chance of physical or logical damage that can result in data loss. So, whenever you come across any data loss issues in the laptop, schedule an appointment with UAE Technician.
We offer the most suitable Laptop Data Recovery service to our registered customers. Additionally, you get an opportunity to recover data from all types of laptops. Besides, physical hardware failure or overheating can be the ultimate reason for laptop failure.
So, get on-time assistance from dedicated experts to overcome these problems. Extract and recover data from the laptop by just booking our service even in case of an emergency.
Additionally, we have gained a huge reputation for offering a successful Laptop Data Recovery service across Dubai.
4. Hard-drive Data Recovery Services
UAE Technician is a leading service company when it comes to offering prompt Hard Drive Data Recovery service with a suitable set of tools and advanced technologies. Additionally, we have collaborated with a team of engineers who have decades of experience in this domain.
We can retrieve data from any kind of hard drive. And, the vetted technicians have the ability to recover files from any type of failed hard drive confidently. Join us now and get back your important hard drive files.
UAE Technician has so far dealt with these below-mentioned hard drive data loss scenarios:
Environmental damage
Platter damage
Reformatted data
Torn heads sound
Deadhead noises
Accidental file deletion and many others.
Thus, if you are getting any typical noises like a stuck motor or any sort of scratching sounds from the hard drive, we will highly suggest you be part of our service platform.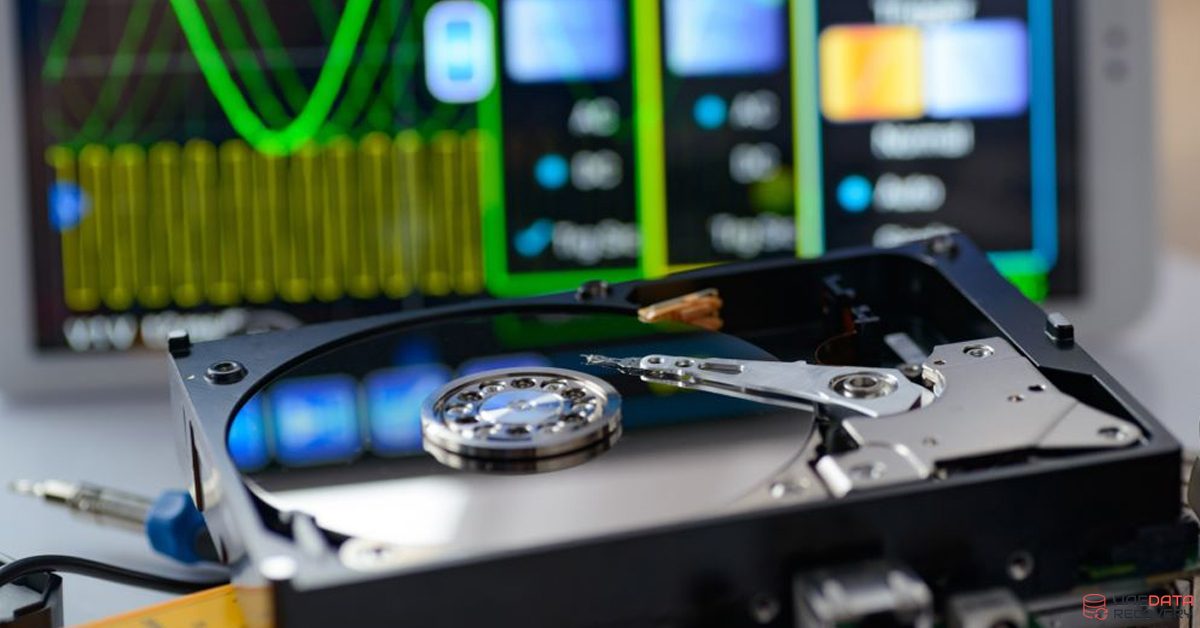 This will be highly beneficial for you to get our professional assistance to recover the hard drive data failure issues. And, we will be extremely obliged to serve you with excellent hard drive data recovery services at your doorstep.
Irrespective of the physical size or issues, we offer an impeccable Hard Drive Data Recovery service. Here are some of the common type of hard drives we revere data for:
Desktop Data Recovery
Laptop Data Recovery
External Hard Drive
SDD data recovery and so on.
All types of hard drives are treated by our authorized technical experts and data recovery engineers. Additionally, they follow strict policies to prevent further data. And, we have currently expanded our Hard Drive Data Recovery services.
UAE Technician offers a Hard Drive Recovery service for all types of operating systems (macOS, Windows, Linux, and others).
5. Memory Card Data Recovery Service
UAE Technician is one of the recognized service companies that contain high specialized professionals to perform Memory Card Data Recovery services at the lowest prices. Be it a digital video camcorder or mobile phone, memory or SD cards, all these play a vital role to store the photos, videos, and other necessary media storage. To expand the phone's internal storage, SD cards are mostly used.
We can recover every accessible data from the SD card. Be it a photo, or any applications, you will get back an exact copy as it was before you accidentally deleted or removed it from the portable devices.
And, our technicians have been trained to retrieve the several media files from the non-workable memory cards as well. Here are some of the instances of SD card that we dedicatedly work on:
Formatted
Corrupted
Unreadable
Broken or physically damaged
Non-Detected
Unrecognizable by a Computer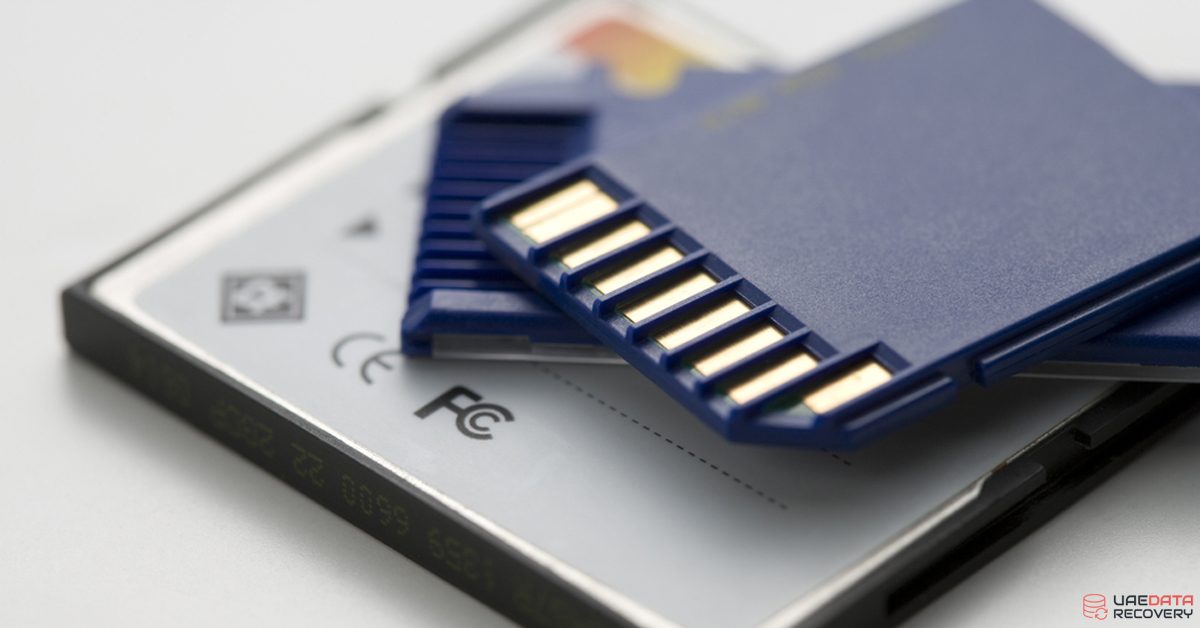 If your memory cards get any of these issues, you instantly need the help of the Data Recovery experts from UAE Technician. And, if you are new in Dubai and looking for reliable services for Data Recovery in Dubai, we can guide you with that. Our professionals will help you to restore the data again in the digital audio players, and even in tabs as well.
Apart from that, our professionals can explicitly handle all types of Memory Card Data Recovery services. And, this includes, the following type of memory cards :
SD (Secure Digital) cards
Micros SD, SDHC, and SDXC cards
Compact Flash (CF ) cards
We are mainly focused on two types of memory card data recovery services. One is a standard recovery process and the other one is an advanced chip level recovery process.
UAE Technician can potentially recover the data from every branded memory card that comes with several storage capacities. We value your every requirement and we offer the best customer-oriented service in Dubai.
6. SQL Database Recovery service
We offer a superlative database recovery and repair services for SQL (Structured Query Language) servers. And, our engineers have a vast knowledge of SQL programming and thus, they can quickly restore the damaged databases to safeguard your business from severe data loss disasters.
Additionally, we are engaged with the most recommended and best professionals who can repair and recover every type of SQL database. Request for a quote or sample of references, before booking our Data Recovery services.
Being one of the popular engagements in relational databases, SQL is an essential part of any business. Thus, in terms of maintaining security and minimizing all overtime in repairing or retrieving the RAID array or corrupted SQL databases, we are unbeatable.
Additionally, our professionals are well-known for offering a high-class RAID repair, RAID Data Recovery services. And, they can safely operate the data from SQL databases.
Here are some common data loss scenarios that our professionals deal with:
Corrupt or Unreadable Databases
Accidental Re-initialization
Accidental Deletion, Formatting, or Edits
Excessive Errors During Replication
Physical or Electronic Media Damage
To start with, our professionals first diagnose and treat the physical damages, and then they create a copy of those lost media files. This includes recovering data from inaccessible or logically damaged SQL databases as well.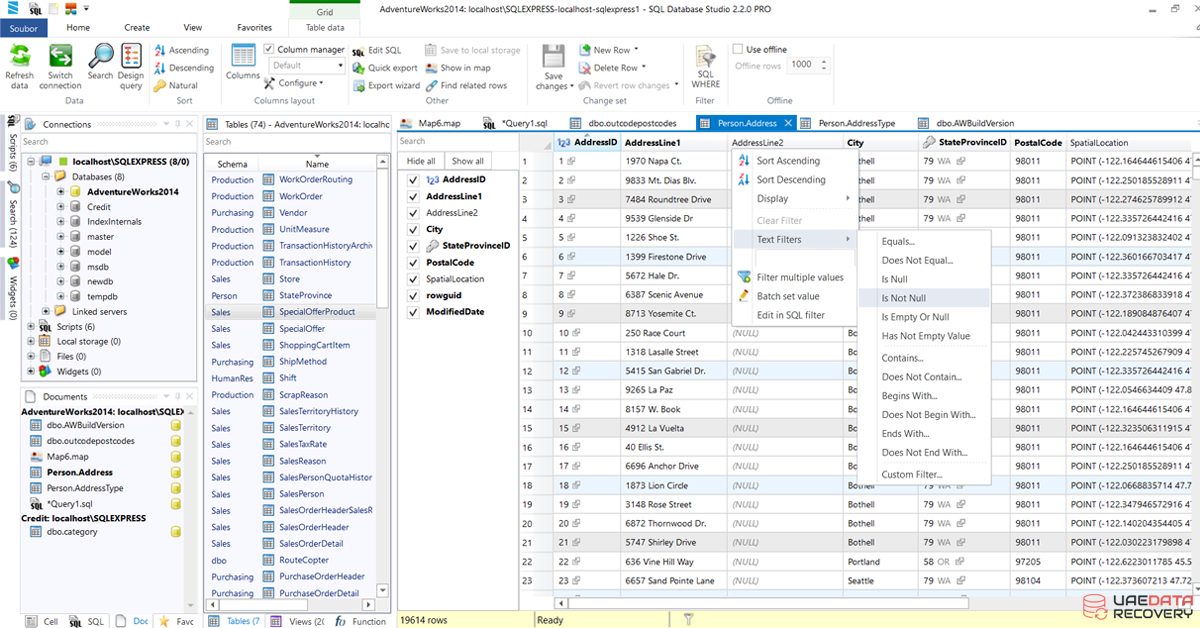 We have developed our Data Recovery services and raised departments to increase the success rate in SQL database recovery. And, we have recently work on the following SQL Data Recovery types:
Sybase
PostgreSQL
Interbase
IBM DB2 and Informix
Mimer SQL and More
We understand how a lost SQL database can affect your business profits. So, we are always there to remotely assist you with a quick and reliable SQL Database Recovery service.
Whether you need to retrieve single or multiple files, you get swift service only through UAE Technician.
7. Server Data Recovery
Get secured Server Data Recovery services from the Data Recovery experts of UAE Technician. Recover the lost data from file servers, restore the application servers, retrieve the lost server by booking an appointment with UAE Technician.
And, when the server fails or it gets corrupted somehow, it becomes essential to avail emergency service to receive the lost data to sustain in the long run. Thus, you get persistent and consistent behavior from our team of engineers in Server Data recovery.
Additionally, we cover a wide area of server data recovery just to mitigate your every demand in this domain. Starting from retrieving the data from directly attached RAID, Network Attached Storage (NAS), and even from Storage Area Network (SAN) systems.
UAE Technician can help you to get back:
Lost web server data
The visual server data
And, the engineers can even provide proper customer data recovery solutions
Now, keep an eye on the possible reasons for data loss on servers. And, it can occur due to any of the following reasons:
Rebuilding failure
Air conditioning failure
Inverter failure
File system corruption
And, overwriting configuration
We even offer a phone solution for Server Data Recovery. Additionally, you get a chance to have a proper conversation with one of our specialists to get proper knowledge in this domain.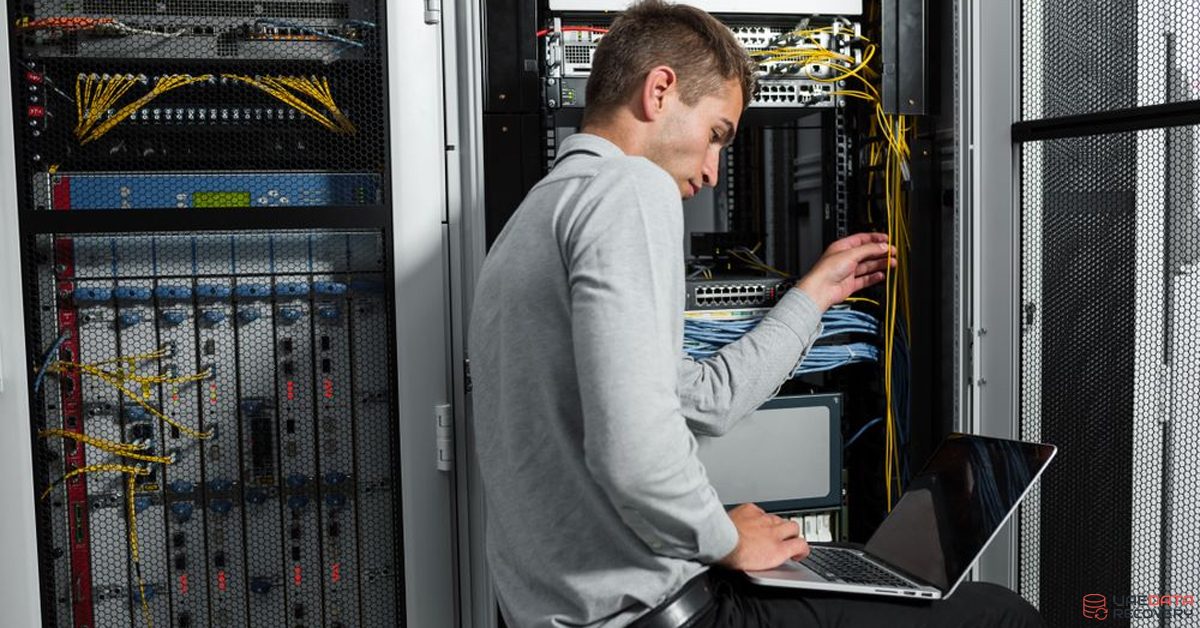 Additionally, the engineers only implement the proven and effective recovery methods that will provide you with fruitful results. For more than a decade, they are applying the required tools and techniques for successful Server Data recovery.
And, these are the corresponding servers where we offer our services:
Microsoft Exchange and other email servers
File server
Database server
Microsoft SharePoint Server
Microsoft SQL Server
Web Server
Virtual servers
And, Custom Application Servers
8. Raid Data Recovery Service
A RAID system is used to store more data using multiple disks. But at any point in time, you can face multiple disk failure issues in these RAID systems. As a result, there will be a severe case of data loss. And, if somehow one disk gets technical issues, the rest of the disks will also begin to fail or be unable to detect the data.
Additionally, get hold of the professional exports for Raid Data Recovery services in Dubai. They can recover data from any kind of RAID configuration. And, we provide our prime focus in recovering the data regardless of the type of RAID.
The RAID array can experience data loss because of several reasons. Those common reason behind such RAID failures are :
Controller Failure
Inadvertent data deletion
Single or Multiple Drive Failures
File System Corruption
And, Incorrect RAID rebuilds
Our highly eligible engineers can completely recover data from all the different levels of RAID. And, the list includes the following RAID levels:
RAID 0, RAID 1, RAID 5, RAID 6, RAID 10, RAID 50, RAID 0+1
They can repair the entire RAID system while retrieving the data from it. This will safeguard the RAID system from further breakdowns. Furthermore, our associated engineers are knowledgeable enough to recover RAID data from several enterprises like :
QNAP Data Recovery
JBOD Data Recovery
MS Hyper-V Data Recovery
Sun Data Recovery and many others
RAID data loss can be stressful and decline the profitability of your enterprise. Thus, we are offering guaranteed RAID data recovery solutions to bring back your important official data.
9. NAS SAS Data Recovery
We have built a team with the most suggested professionals who offer a magnificent NAS SAS Data recovery service across Dubai. NAS (Network Attached Storage) is essential file storage that is lined with a centralized disk and it is accessible through any web browser.
SAS simply stands for Statistical Analysis System, that is used for critical data analysis. Additionally, SAS is used for storing data values of complex statistical analyses.
And, we have joined hands with the professionals who can recover the NAS SAS Data with the help of their extensive skills. All you need to do is watch out for the possible causes behind the data loss of NAS and SAS systems:
File Deletion and Unintentional Formatting
Virus Damage
Multiple Hard Drive Failures
NAS SAS Data failures can be a reason behind instant data loss. And, in order to improve such situations, it is recommended to avail immediate action to prevent the data promptly. Thus, we are here to retain the data to its previous condition.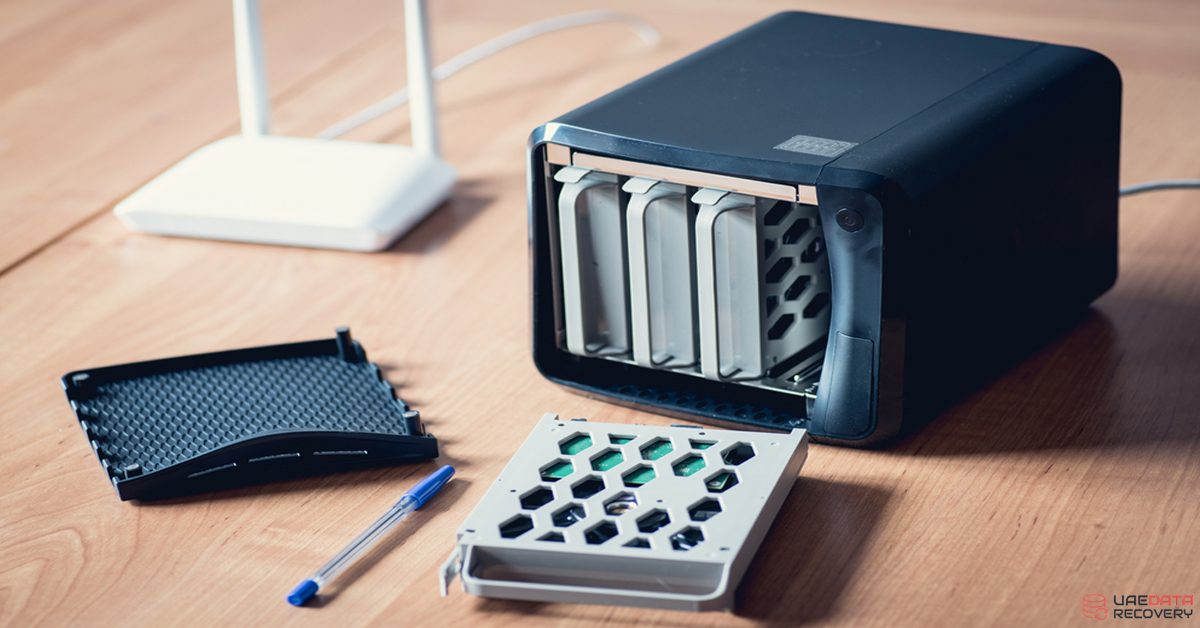 10. SSD Data Recovery Services
Have you recently lost all or some of the important data from the SSD drives? Recover deleted files without much hassle through UAE Technician. We will help you to connect with the SSD recovery specialists who can prevent this damage and bring back the accidentally deleted files and folders.
Moreover, we can recover the data from a diversified model or brand of SSD. Besides physical damage to the SSD drive, there are other causes of SSD drive failures and these are:
Electronic component failure
Damaged printed circuit boards
Corrupted data
Damaged connectors
Controller chip failure
Apart from these mentioned causes, SSD storage devices are prone to data loss because of malware attack and power surges. Additionally, the specialists of UAE Technician have expertise in handling all the technical challenges linked with the SSD Data Recovery process.
Thus, we have developed our programming strategies and recovery methods to reassemble all the data in the SSD memory card.
Types of Devices from which Data Recovery is done by UAE Technician
Whether you are an employee or a business owner, data loss can ruin the reputation of the entire setup. Additionally, due to damage in the hard drivers or in smart devices, your hard work will be lost forever.
Thus, it becomes crucial to avail the Data Recovery service to bring back the field, folder, and other media storage. UAE Technician is engaged with most committed professionals who can recover data from every device. We are currently working on these following devices:
Computer
Laptop
MacBook
Digital Cameras
Smartphones (both Android and iOS devices)
Digital video recorders and other smart devices
Reasons to Choose UAE Technician
UAE Technician is the one-stop for fulfilling all your technical problems and requirements. Additionally, you get high-end data recovery results through our technical experts. Restore the data even after having a complex breakdown in the laptop, computer, or Macbooks.
Reliable Professionals
All the professionals who are associated with UAE Technician are trustable. And, you can count on them any time for availing any type of data recovery services.
Exceptional Recovery Services
We have helped and still now help numerous individuals in retrieving the data from critical situations. And, we have gained excellent response after accomplishing the services.
Excellent Customer Reviews
We have gathered outstanding reviews and ratings from our customers. Additionally, those feedbacks have helped us to improve more and thus we have expanded our service.
Cost-Effective Service
UAE Technician brings a budget-friendly service package for every customer. And, regardless of the type of chosen service package remarkable and quality incorporated service is delivered. We are providing Data recovery services for as low as 89AED.
100% Guaranteed Results
With the help of the latest technology and facilities, we make sure to recover all the lost, deleted, damaged, or missing files. We have achieved a 100% success data recovery rate.
What makes UAE Technician the Best Service Providers in Dubai?
UAE Technician believes in quality and accuracy. And, our technical associates are ideally suitable to put an end to your every data recovery worries. You get a plethora of advantages by just availing our professional help.
We offer a secure service. And, we take utmost care of all your valuable data.
Additionally, you get to discuss with the experts before opting for the recovery process.
Moreover, we will repair the damaged hard drives or memory cards, if requested.
And, we have shifted our entire focus to customer satisfaction.
You get a quick response from our help desk to clear out all your doubts.
Get a backup copy of the lost files to avoid the circumstances of future damage.
Owing to our potential and continuous service and innovative recovery strategies, have made us one of the eminent service providers in Dubai.
Places We Serve:
We cover a wide range of locations in Dubai. And, before booking our service, make sure you check these following places where we offer an extensive range of Data Recovery services.
In Bur Dubai, Sharjah, Dubai World Central Residence, Al Waha Villas, The City Of Arabia, Abu Dhabi, Springs, Arabian Ranches. Additionally, in Falcon City, Downtown Dubai Jumeirah Park, Al Satwa, Deira, Silicon Oasis, Jumeirah Heights, Knowledge Village Al Khawaneej.
Apart from that, in Jumeirah Lake Towers, Studio City, Mudon Villas, Sheikh Zayed Road, Polo Homes, Dubai Production City, Al Murar. And, also in, Jumeirah Golf Estates, Jebel Ali, Al Rigga, Greens Community, Ayal Nasir, Jumeirah Village Circle, Souk Al Bahar, The Villa, Reem Raam, Al Furjan, Dubailand Al Safa, Al Mankhool, Za'abeel, Al Hudaiba, Al Twar, Discovery Gardens, Muhaisnah, Palm Jumeirah, Culture Village, Jumeirah Village Triangle.
Moreover, we are readily available to offer services in Academic City, Hor Al Naz, Al Quoz, Umm Al Sheif, Al Nahda, International City, Al Dhagaya, Buteen, Al Manara, Abu Hail, Dubai Festival City, Al Qusais, Abu Hail, Al Bada and The Lakes Dubai.
We have also covered Al Hamriya, Mizhar, Al Dhagaya, Umm Hurair, Al Raffa, The Lakes Dubai, Al Manara, Umm Ramool, Al Wasl, Al Muraqqabat, Ras Al Khor, Al Qusais, Trade Center, Al Khabisi and, Al Rashidiya.
Get in Touch with UAE Technician
Connecting with UAE Technician is quite an easy task. Additionally, you get easy access to the professional by visiting our website. Besides, you can state your requirements or ask your queries by dialing our helpline number (*****). Or, send an email at (*****) mentioning the type of Data Recovery service that you want to avail.
Grateful for having such a high-quality service
"I can't thank you enough for giving me back the entire stored RAID data. And, the professionalism was beyond my expectations. They were honest, knowledgeable, and retrieved everything within an hour. I am very grateful for having such a high-quality service."
Ansur Ali
Developer
Excellent Data Recovery Service Provider
"UAE Technician brought back all the photos, videos, and audio files that were saved in my phone from the past 6 years. And, the experts are very professional and have excellent communication skills."
Safudur Alam
Marketing Head
I would highly recommend them to everyone
"Because of the hard drive failure, almost every stored data was lost from my MacBook. I booked the Data Recovery services of UAE Technician. The professionals restored every small to large files and other media maintaining high-professional. And, I would highly recommend them to everyone."
Sofia Begum
Business Head
Great Stuff!
"In the last week, I somehow accidentally removed all the downloaded PDFs from my PC. And, when I heard about UAE Technician, I immediately called them. They have absolutely recovered all the lost files that were saved on my computer. Thank you, UAE Technician!"
Kevin.J.Willson
CEO
Frequently Asked Questions
How much do Professionals take for Computer Data Recovery services?
It doesn't cost much for getting superior quality computer data recovery services. Additionally, by just booking service, from UAE Technician you get to recover everything by spending a few dirhams. But, based on the amount of data that needs to be recovered, the cost of service will differ at times.
What does Data Recovery service include?
Data recovery service simply exemplifies the recovery process of the lost, missing, or inaccessible data. Additionally, you get to access the damaged, and corrupted media files from PC, laptop, and other smart devices. So, if you ever come across any lost data scenario inform UAE Technician. We will help you to extract those data from the corrupted/ damaged hard drives or SD cards and restore it as early as possible.
What are the different Data Recovery software?
With the help of the data recovery software, you can now bring back the accidentally removed data in any device. And some of the useful software is Stellar Data Recovery, EaseUS Data Recovery Wizard, Disk Drill, and Advanced Disk Recovery. UAE Technician team is certified, authorized and secured software, applications and tools to retrieve your lost data.
Can I restore the deleted photos on my phone?
UAE Technician can absolutely bring back all the saved pictures and other media files (PDS field, documents, movies, audio files, applications) on your phone. Additionally, if you want to get back the data linked with any applications, our technicians can help you to get that as well.