Best Innjoo MobilePhone Repair Services Center in Dubai Abu Dhabi UAE
Information technology has enhanced the functions of mobile phones to a grand level. This portable electronic device is not only used to make and receive calls but for a number of multiple purposes. In today's era, it is difficult to imagine the things getting done in the absence of this high-end specification device. These ultra-thin and ultra-light devices have such an intense impact on our day to day work that any issue in these can hamper our whole work and can even result in a loss. Innjoo is one of the best company that manufactures phones and tablets. If you are a user of Innjoo brand device and encounter any issue, you need not worry. We at UAE Technician will resolve all the issues related to the gadgets of this brand.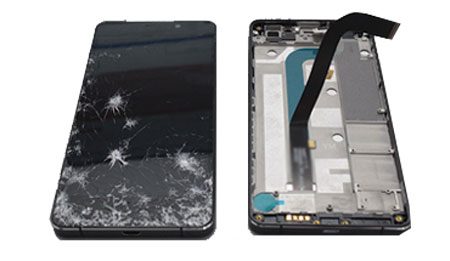 Screen Repair
Battery Replacement
Camera Repair
Sound Repair
Body Repair
Other Parts Repair
A technical emergency can take place at any point of time, keeping in mind this thing, we provide our services on a 24×7 basis. To have access to our innjoo mobile repair all you need to do is call us at our service helpline number.
We have expertise in dealing with all the issues of Innjoo
We are into this domain for a long time and have made the team who have full and in-depth knowledge of  Innjoo devices. Our experts have vast experience and are qualified enough to handle even the most complicated issue with great ease. We can deal with all the issues of Innjoo's gadget including the following:
Innjoo Battery issues
Innjoo Screen problems
Innjoo Button related issues
Innjoo Liquid damage
Innjoo USB port
Innjoo Speaker-related issues
Innjoo Memory card reader issues
Innjoo Mobile Tablet,data recovery
Innjoo device Virus removal
Software and application installation
Jack related issues
Our team goes through an in-depth analysis of the problem and then takes proper steps, to eliminate the issue. Not only this but the solutions offered by our team is much more affordable than the solutions offered by other service providers. Our crew can deal with every model of the Innjoo phone and tablet including Innjoo Fire Plus LTE, Innjoo Fire 2 LTE, Innjoo One LTE, Innjoo F2 3G, Innjoo F4 Pro 10, Innjoo I1, Innjoo F5 Tablet and many more.
  What perks will you get by adopting us as your service provider?
Besides our efficient services, there are some benefits which we offer to our customers in Dubai because the customers are our priority and we make every possible effort to make them happy. The benefits offered by us includes the below-mentioned things;
24X7 assistance
Onsite service
Pick up facility
Reasonable rates
Guaranteed solutions
Transparent transactions
Use of original parts
To have the advantage of our services, you just have to pick up your phone, dial our number and share your problem with our expert. He will help you to get rid of unwanted issues within minimal time. We can also provide you annual maintenance contract services at better rates as compared to the market. We assure you the excellent remedies for any of the Innjoo device related problem.
So if you are in search of Innjoo service center to repair your device in Dubai do contact us.