Hard Drive Data Recovery Services in Dubai 2022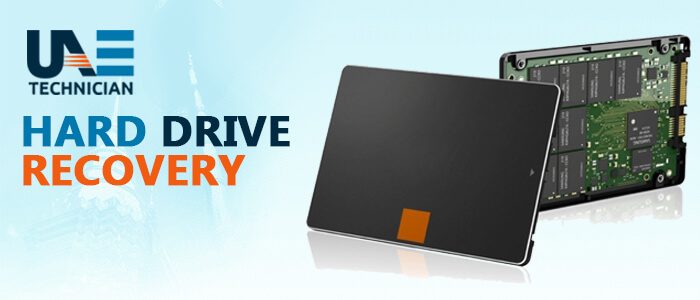 Operating Systems on which we have Expertise for Data Recovery
We believe in maintaining a healthy standard in our offerings. It has led us to adopt the latest technology like certified Class 10 ISO 4 Cleanroom which has ensured that we deliver with quality. Our extensive track record is an example of the success which we have achieved over time, by providing Laptop data recovery Dubai services to multiple organizations and individuals. Following is the list of operating systems from which we saved lost data.
DOS
OS/2
Windows XP x32
Windows XP Professional x64
Windows Vista
Windows 7,8,8.1,10
Kali Linux
Mac OSX
NetWare
VMware
Ubuntu
Fedora
Linux Mint
OpenSUSE
PCLinuxOS
Debian
Mandriva
Sabayon/Gentoo
HARD DISK RECOVERY DUBAI
 Internal hard drive Recovery
 External hard drive Recovery
 Laptop hard drive Repair Backup
 Desktop hard drive Backup
 Raid hard drives data recovery
 Camera hard drives Restore
 Mac book mac server Data Retrieval
Read and write Head Failure Fixing
HARD DISK REPAIR IN DUBAI
 Hard Drive Head Crash Repair
 PCB Circuit Board Repair
 Firmware Update & Repair
 Clicking /Beep Sound Fixing
 HDD Fell Down – Dropped Retrieve
 Water Damage HDD Recovery
 Dubai Hard Disk Recovery
 Physical Damage Logical Error Recovery
Hard Drive Data Recovery Services Dubai, UAE Technician Offers:
UAE Technician is an all-in-one platform meant for retrieving data from hard drives. Our professionals strive to offer on-time assistance to our clients. Be it an SSD or HDD, we can recover data from every hard disk. 
Did you get a clicking sound when the laptop is on? It indicates the hard drive is about to fail. Contact our data recovery Dubai experts beforehand to save the important files. Moreover, we offer a broad spectrum of data recovery services in Dubai. 
Visit our website, and mention the type of data you want to recover from the HDD. Based on that, we will connect you with the  Data Recovery Near Me experts who are fit for the job. 
We have expertise in providing the following data recovery services Dubai:
SSD Data Recovery Services
The advanced laptops have solid-state storage. And, it may stop working after an unwanted power surge, leading to data loss issues. Don't try to recover the solid-state drive data using D-I-Y hacks. Instead, contact our data recovery Dubai near me expert. We will arrive at your preferred location to restore the required data. 
Additionally, we have the necessary tools required to remove the SSD data. Our certified experts will opt for a preliminary analysis. We will replace the laptop or PC's hard drive if required. Mention the device's model and get a compatible SSD from us. Book our top-notch services and get guaranteed results from top-rated technicians.
Which Type of SSDs We Can Replace?
There are two types of solid-state found in the laptops – SATA and NVMe. And, our skilled experts can recover data from these hard drives. Whether you have deleted or formatted the hard drive, call us. Our data recovery services near me Dubai professionals will retrieve them in minutes. 
When Should You Hire Our SSD Data Recovery Services Dubai experts?
Certain signs indicate the SSD is about to fail. Are you getting random Blue Screen of Death errors? Is the laptop generating booting issues? Then, it requires immediate intervention from our data recovery Dubai experts. We will restore the necessary files and documents to another device. And, our experts will replace the damaged SSD with a new one. 
Book an appointment with us if you notice the following SSD failure signs:
Black or blank screen

App crashing issues

The computer takes an ample time to save files

Slow laptop or PC

The device stocks in a boot loop
SATA Hard Drive Recovery Services
A SATA hard drive is used in most laptops and computers. It comes with limited longevity and can stop functioning after that. Have you used the hard drive for more than 5 years? Then, it may get damaged without your acknowledgement. Thus, if you are unable to open any SATA file, let us know.
Our data recovery Dubai services experts will check the hard drive. If we find any wear and tear, we will replace the SATA drive immediately. Moreover, our competent experts will recover all the data from the corrupted drive. We will transfer those to a secure storage medium. 
When Should You Hire Our SATA Data Recovery Services Dubai Experts?
At UAE Technician, we can recover data from different types of SATA drives. Did the laptop use a hard drive with SATA 1 interface? Are you getting an unusual sound from there? Hire our data recovery services Dubai specialist without further delay. We will retrieve the stored data and install a new SATA drive if required.
We can recover the deleted or missing data from SATA drives. Besides, we have immense expertise in restoring data from SATA 2 and SATA 3 drives. Sometimes, the laptop or PC might fail to detect the hard drive. Usually, it occurs when it becomes unresponsive. Thus, it will prevent you from saving office files on hard drives. Join us and get the ultimate data recovery solutions from our veteran experts. 
NVMe Hard Drive Data Recovery Services
NVMe drives are more prone to damage than SSDs. If the computer freezes, it can be caused by a corrupted hard drive. And, it can restrict you from accessing the media files. Book our data recovery Dubai services in such circumstances. We will check the NVMe hard drive and retrieve all the data. 
Did you remove an important PDF file from the hard drive? There is nothing to fret over when our data recovery Dubai experts are here to assist. We have extensive knowledge in recovering the NVMe hard drive data. 
Don't use a malfunctioned storage device on the PC. Connect with the UAE Technician and protect the data with ease. 
When Should You Hire Our NVMe Data Recovery Services Dubai experts?
Suppose, you are about to save an important file and the laptop turns off. When you turn on the device, you find that all the data has been removed. Don't worry! The UAE Technician got your back. Schedule an appointment with us. Our data recovery services Dubai expert will be there to retrieve the NVMe data without any downtime.
Book our services when you get the following NVme hard drive failure signs:
BSOD

Frequent crashes during boot

A hard drive warning message

The drive sets as "Read Only" 

Files can't be read or written
External Hard Drive Recovery Services, We Offer
The UAE Technician can recover data from external hard drives. Did you accidentally format the USB flash drive? Then, contact our data recovery services Dubai expert. We will retrieve the deleted or damaged data from this storage medium. 
Whether you use a Boot or Security Flash drive – we recover data from everywhere. Mention the type of USB drive you use while booking our services. And, we will reach your doorstep to offer the best-in-class data recovery services.
Additionally, we have the caliber to retrieve data from CDs and eSATA drives. Our data recovery in Dubai has years of experience in recovering the DVD data. Thus, you can rely on us anytime to get back the lost files at a reasonable price. Don't wait! Choose the best service deal and get the ultimate support from us.
List of Hard Drive Brands, We Recover Data
UAE Technician is a reputed data recovery services Dubai company. We can recover data from every hard drive, regardless of its brand. Mention the model number and get back the files with our professional assistance. 
Here are the hard drives band from which we retrieve our client data:
Hewlett-Packard

Kingston Technology

SanDisk

Toshiba

Seagate

Western Digital

Toshiba and other popular brands
Types of Data, the UAE Technician Recover
The UAE Technician can recover different types of data from hard drives. If you can't find any file from the device, hire our data recovery services Dubai expert. We are available round the clock to retrieve your required work-related data. And, our reliable experts can help you to recover the following types of data:
Audio files

Emails

Images

Compressed files

App-related data

PDF files

Documents

Videos

System files
We will recover these data, irrespective of their format. Our data recovery services Dubai experts use different recovery methods for different OS. Thus, make sure to mention the device's software when hiring our experts. 
So, what are you waiting for? Complete our 3-step booking process and restore your files now.
Hard Drive Recovery Price in Dubai
Prices: Starting from 240 (AED) Only | Working Hours: 9:00 am – 9:30 pm
| | | |
| --- | --- | --- |
| Type of Service | Price (AED) | Estimated Time To Fix |
| Software (Logical) Problems | 240 | 3 Days |
| Firmware Problems | 740 | 5 Days |
| Printed Circuit Board Related Problems | 840 | 7 Days |
| Bad Blocks | 940 | 7 Days |
| Heads Related Problems | 1420 | 14 Days |
| Stuck Heads | 1470 | 3 Days |
| Motor/HDA Related Problems | 1785 | 14 Days |
| SSD Software (Logical) Problems | 367 | 5 Days |
| SSD Firmware / Electrical Problems | 945 | 5 Days |
| RAID Software (Logical) Problems | 777 | 7 Days |
| RAID Firmware Problems / Initialization Fail | 1470 | 7 Days |
| RAID Initialization Fail / Storage Media Fail | 1470 | 7 Days |
| USB Software (Logical) Problems | 262 | 3 Days |
| USB Firmware/ Integrated Circuits Related Problems | 367 | 4 Days |
| Mobile Software (Logical) Problems | 367 | 3 Days |
| Mobile Electrical Problems | 315 | 3 Days |
| CDs/DVDs Recovery | 367 | 7 Days |
| FDDs Recovery | 367 | 7 Days |
| Videorecorders Recovery | 420 | 7 Days |
We offer secure data recovery services by professionals who can repair hard drive and save them from a total failure. From read/write head crashes to electronic damage and more. UAE Technician can be your one-stop solution for all your laptop data recovery issues.
A successful business depends upon data which it has collected over a long time. It helps in many aspects such as trend analysis, business analysis, understanding useful customer's information etc. Imagine if you lose it due to some mechanical damage or a sudden crash of hard drive. Generally, people are not habitual about backing up their data. It exposes them to a world of threats where you can experience a breakdown anytime.
UAE Technician offers a broad variety of data recovery solutions for hard drives. We have experience of working on internal as well as external hard disks of various models and sizes. Our team comprises of expert engineers who have worked on various complex cases. We can assure you that we provide best data recovery service with guaranteed solutions in Dubai UAE.
Providing Better Solutions is our Specialization
Hard Drive can get corrupted due to multiple reasons, for example, a crash or physical damage. Our services provide you a protection of 100% data recovery in Dubai. We prefer methods which are non-destructive such as drive sectors cloning, etc.
Book Data Recovery Services Now and Get 50 AED off*!
It requires picking up data sector by sector so that we can work on the clone. It ensures the safety of the original drive structure. Following is the list of scenarios in which we have specialization.
Accidentally deleted critical files.
Hard disk failure due to a faulty power supply or a head crash.
Reinstallation of OS
The Disk is getting formatted or overwritten with the Ghost image.
Damaged or deleted MBR
The disk is not spinning or physical damage.
Corruption of files
Join hands with us and experience benefits of associating with a leader
We follow an approach where we first analyze the cause of system failure. After this, we undertake a full evaluation and guide you through the exact situation.  Then after your approval, we take your computer/laptop to our center and begin recovering your data. Following are the benefits which you can have if you choose us to be your service provider.
Easy data recovery
Ultra modern lab
Upto date technology
Expert team members
No data no charge
UAE Technician can provide you expertise and efficiency in delivery as well as solutions. By choosing us, you can be sure of a service which is worth your every penny. What are you waiting for? Call us: 045864033 to get instant solution to your hard drive data recovery issues.
FAQ – Data Recovery Dubai