Hard Drive Data Recovery Services in Dubai 2021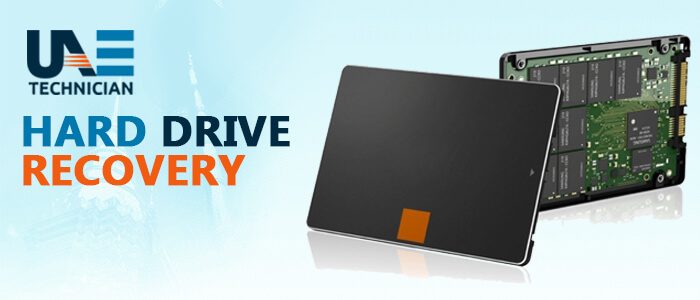 Operating Systems on which we have Expertise for Data Recovery
We believe in maintaining a healthy standard in our offerings. It has led us to adopt the latest technology like certified Class 10 ISO 4 Cleanroom which has ensured that we deliver with quality. Our extensive track record is an example of the success which we have achieved over time, by providing data recovery services to multiple organizations and individuals. Following is the list of operating systems from which we saved lost data.
DOS
OS/2
Windows XP x32
Windows XP Professional x64
Windows Vista
Windows 7,8,8.1,10
Kali Linux
Mac OSX
NetWare
VMware
Ubuntu
Fedora
Linux Mint
OpenSUSE
PCLinuxOS
Debian
Mandriva
Sabayon/Gentoo
Hard Drive Recovery Price in Dubai
Prices: Starting from 240 (AED) Only | Working Hours: 9:00 am – 9:30 pm
| | | |
| --- | --- | --- |
| Type of Service | Price (AED) | Estimated Time To Fix |
| Software (Logical) Problems | 240 | 3 Days |
| Firmware Problems | 740 | 5 Days |
| Printed Circuit Board Related Problems | 840 | 7 Days |
| Bad Blocks | 940 | 7 Days |
| Heads Related Problems | 1420 | 14 Days |
| Stuck Heads | 1470 | 3 Days |
| Motor/HDA Related Problems | 1785 | 14 Days |
| SSD Software (Logical) Problems | 367 | 5 Days |
| SSD Firmware / Electrical Problems | 945 | 5 Days |
| RAID Software (Logical) Problems | 777 | 7 Days |
| RAID Firmware Problems / Initialization Fail | 1470 | 7 Days |
| RAID Initialization Fail / Storage Media Fail | 1470 | 7 Days |
| USB Software (Logical) Problems | 262 | 3 Days |
| USB Firmware/ Integrated Circuits Related Problems | 367 | 4 Days |
| Mobile Software (Logical) Problems | 367 | 3 Days |
| Mobile Electrical Problems | 315 | 3 Days |
| CDs/DVDs Recovery | 367 | 7 Days |
| FDDs Recovery | 367 | 7 Days |
| Videorecorders Recovery | 420 | 7 Days |
We offer secure data recovery services by professionals who can repair hard drive and save them from a total failure. From read/write head crashes to electronic damage and more. UAE Technician can be your one-stop solution for all your laptop data recovery issues.
A successful business depends upon data which it has collected over a long time. It helps in many aspects such as trend analysis, business analysis, understanding useful customer's information etc. Imagine if you lose it due to some mechanical damage or a sudden crash of hard drive. Generally, people are not habitual about backing up their data. It exposes them to a world of threats where you can experience a breakdown anytime.
UAE Technician offers a broad variety of data recovery solutions for hard drives. We have experience of working on internal as well as external hard disks of various models and sizes. Our team comprises of expert engineers who have worked on various complex cases. We can assure you that we provide best data recovery service with guaranteed solutions in Dubai UAE.
Providing Better Solutions is our Specialization
Hard Drive can get corrupted due to multiple reasons, for example, a crash or physical damage. Our services provide you a protection of 100% data recovery. We prefer methods which are non-destructive such as drive sectors cloning, etc.
Book Data Recovery Services Now and Get 50 AED off*!
It requires picking up data sector by sector so that we can work on the clone. It ensures the safety of the original drive structure. Following is the list of scenarios in which we have specialization.
Accidentally deleted critical files.
Hard disk failure due to a faulty power supply or a head crash.
Reinstallation of OS
The Disk is getting formatted or overwritten with the Ghost image.
Damaged or deleted MBR
The disk is not spinning or physical damage.
Corruption of files
Join hands with us and experience benefits of associating with a leader
We follow an approach where we first analyze the cause of system failure. After this, we undertake a full evaluation and guide you through the exact situation.  Then after your approval, we take your computer/laptop to our center and begin recovering your data. Following are the benefits which you can have if you choose us to be your service provider.
Easy data recovery
Ultra modern lab
Upto date technology
Expert team members
No data no charge
UAE Technician can provide you expertise and efficiency in delivery as well as solutions. By choosing us, you can be sure of a service which is worth your every penny. What are you waiting for? Call us: 045864033 to get instant solution to your hard drive data recovery issues.