Best Microsoft Support Services in Dubai
Get round the clock technical assistance and support for fixing Microsoft's product errors which you face regularly. Most of the Microsoft end-users face various issues with the MS Windows OS such as Windows Aero is not working, the webcam is switched ON, but the microphone isn't working, where is my Windows 7 or 10 activation code, my iPhone doesn't sync with MS Windows 7 or 10. Now you don't need to tense, our Microsoft customer support team is accessible 24×7/365 days to resolve any kind of Microsoft Support Services.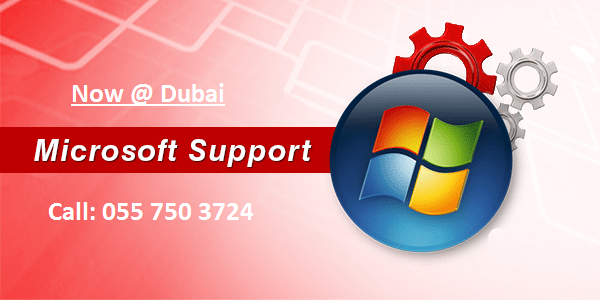 We Give The Following Services for Windows:
Windows 10 anniversary updates errors
Windows 7 IE Browser crashes
Troubleshoot and Resolve Windows Blue Screen Error
Windows 10 Repair and PC Tune-UP
Troubleshoot Common Windows Warning & Unexpected Errors
MS Windows security pop-ups
MS Internet Explorer crashes
Installation & Configure MS Office Outlook
Wired and wireless networking issues
Touchpad Not Working on MS Windows 10 OS
Windows 10 Sound not working.
Hotmail is not able to sync with other email services.
Windows 10 Settings & Customization Errors
Outlook installation & setup problems
Unable to upgrade to Office 365 or Office Home & Student 2016
Not able to open MS Word document
Resolve Common MS Windows 10 sound issues
Non-availability of Wireless Networks
For more Information about our Microsoft Repair Services:
Our Microsoft Repair Services number 24*7 hours active for Dubai Microsoft product users. Technical affected users can call us @ 055-750-3724 for gating help to Microsoft Support Services at any day and anywhere in Dubai. You can also email: info@uaetechnician.ae. For more Information about our services please click here for more Microsoft Services.
Why you choose us:
100% technical satisfactions
24 hours services in Dubai
Use latest technology for Repair Services
Repair by skilled UAE Technician
Services provide at your home and office in Dubai