If you are a cell phone user, you are quite familiar with its possible damages. Just drop it accidentally or spill water over it, the only thing that you have to do is to run to the service centre for repairs. No matter how carefully you handle your phone, you cannot restrict it from such accidental damages. Besides this, there are various other factors that can make your cell phone to malfunction. For example, the touch is not working, the camera is refusing to respond etc. Thus, it is a fact that if you have a cell phone, you have to look for a cell phone repair sooner or later. For instance, if your iPhone malfunctions, it is better to look for the best iPhone repair services in Dubai. But before going for a cell phone, there are a certain things you have to keep a note of. Therefore, go through this article thoroughly.
How Much can a General Repair of Your Cell Phone Cost? 
To be honest, the cost of your cell phone repair depends on the situation and the extent of damage. As there are a lot of factors that are responsible for your cell phone damage, therefore, the cost varies. Here are a few situations that we are going to discuss on which the cost depends.
The kind of phone you have. One thing that you should note is that the older models cost less to get repaired than the newer ones. You can also notice differences in repair prices for the cell phones such as Apple, Windows, and Android phones.
What are the things that you need to get fixed. If you consider the general cell phone repair which contains repair of screen and battery, on an average, it can cost upto AED 734.61. But in case there are more severe problems that you want to repair, then the price might increase.
Therefore, you should be very clear about what you exactly want to repair. Else, it might cost much higher than needed. You can also get an idea from a professional expert regarding iPhone repair services in Dubai.
What to do with a cracked cell phone screen problem?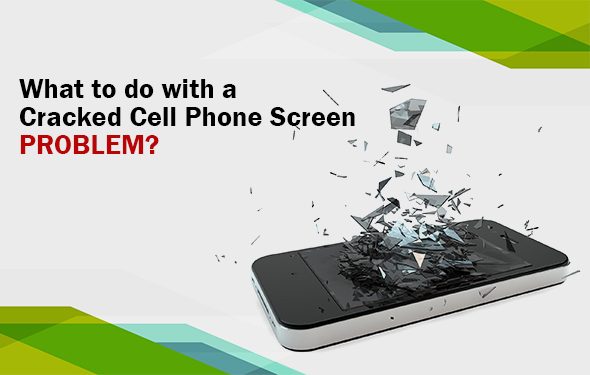 The most inevitable problem that can occur on your mobile phone is the cracked screen. In case the damage is less, you might want to repair it on your own. But if you do not have a proper knowledge, then it might lead to more severe problems. Therefore, it is better to approach a service center or service provider who can guide you in the best way possible. Now, the concern is where can you get your cell phone screen fixed and how much can it cost. If your smartphone is under the warranty period, it is wise to approach the manufacturer without investing much. In case the phone is not under warranty period, then there are only two options; either you have to go to the service center or take help from a third party repair shop.
Another option is also available which is a local shop where you can save some money. This local shop is appropriate if the damage is very small. But the cost raises if you have to repair any kind of hardware problems or in case of battery replacements. Therefore, it is best to trust the authorized centers instead of any local shop.
Can a water-damaged cell phone be repaired?
In case of any problem that has occured with your cell phone, at first, you have to find the extent of it. Same is the case with a water-damaged cell phone. Here are some things that are essential to keep a note of:
What really matters is the extent of the damage.

Most of the repair centers will either give you a refundable service or a free general diagnostic check whenever you take this issue to them. After having a look at the phone, they will provide you an estimate about how much do you have to pay.

All the symptoms of a water-damaged phone are not seen right away.

Even if you have taken the phone for repair to the shop, not all symptoms can help you to identify that whether the damage is fully repaired or not.

At the end, it is highly suggested that you should prepare yourself to pay according to the extent of damage.
How Do the Third-Party Repairs affect the Warranty of Your Phone?
Most of the people have a misconception that repairing your phone from a third party repair shop can void your phone's warranty. However, this is not the actual fact. Only in some extreme cases, it can be true where your phone is replaced with some damaged or faulty products from a third party repair center that does not negate its warranty. Therefore, it is always better to know well about all the protection plans of your warranty so that you can act accordingly. For instance, if you have repaired the screen from a local shop, you can still claim the warranty in the authorized service center for resolving hardware issues. But if you want to get something fixed that has been repaired before and has caused more damage, then in this case, the warranty is rejected. So, it is better to approach an authorized service center. Like in the case of your iPhone, it is better to opt for trusted iPhone repair services in Dubai.
The above discussion will provide you a clear idea about what are the things that you should focus on before you go for a cell phone repair. In case of any confusion or trouble, please do let us know in the comments section below.
Most Frequently Asked Questions
How much does it cost to get a phone repaired?
Repairing a new cell phone can cost upto AED 1836.52, while replacing an iPhone screen or other older cell phone repairs can cost less than AED 367.31 on average. Water damage repairs which is the most severe damage might cost between AED 128.56 and AED 183.65.
Can iPhones be repaired?
Yes, there are various options to get your iPhones repaired such as taking it to an authorized Apple Store for a repair or trying to fix it by yourself. It is also noted that not all broken iPhones are the result of physical damage. Not all designs of the hardware can be perfect and the iPhone is no exception to this.
How long does it take to get your iPhone's battery replaced?
It takes about 30 minutes to actually replace the battery of iPhones. However, at first, it is suggested to verify the identity of the device, and then perform a few tests after the replacement. The whole process might take an hour in total. So, you can consider that it might take a couple of hours to replace the battery of iPhone.
Can you repair an Apple watch screen?
Any kind of accidental damage is not included in Apple's Limited Warranty. Therefore, when your Apple Watch screen gets damaged, you have to pay in order to replace the damaged  Apple watch screen.