When it comes to class apart smartphones or phablets, then there is a single brand which strikes the mind, and that is Apple. This California based technical giant has captured the attention of every consumer around the world and yet again it is ready to amaze them with its still to be launched handset range. Now, with a budget-friendly Apple option on the cards, even customers from middle segment can also plan to purchase an iPhone. One of the reliable sources from Apple has confirmed that by fall of 2018, they are expecting to present three smartphones which will also include Apple's largest iPhone until now. Currently, these devices are under "production tests" phase with suppliers.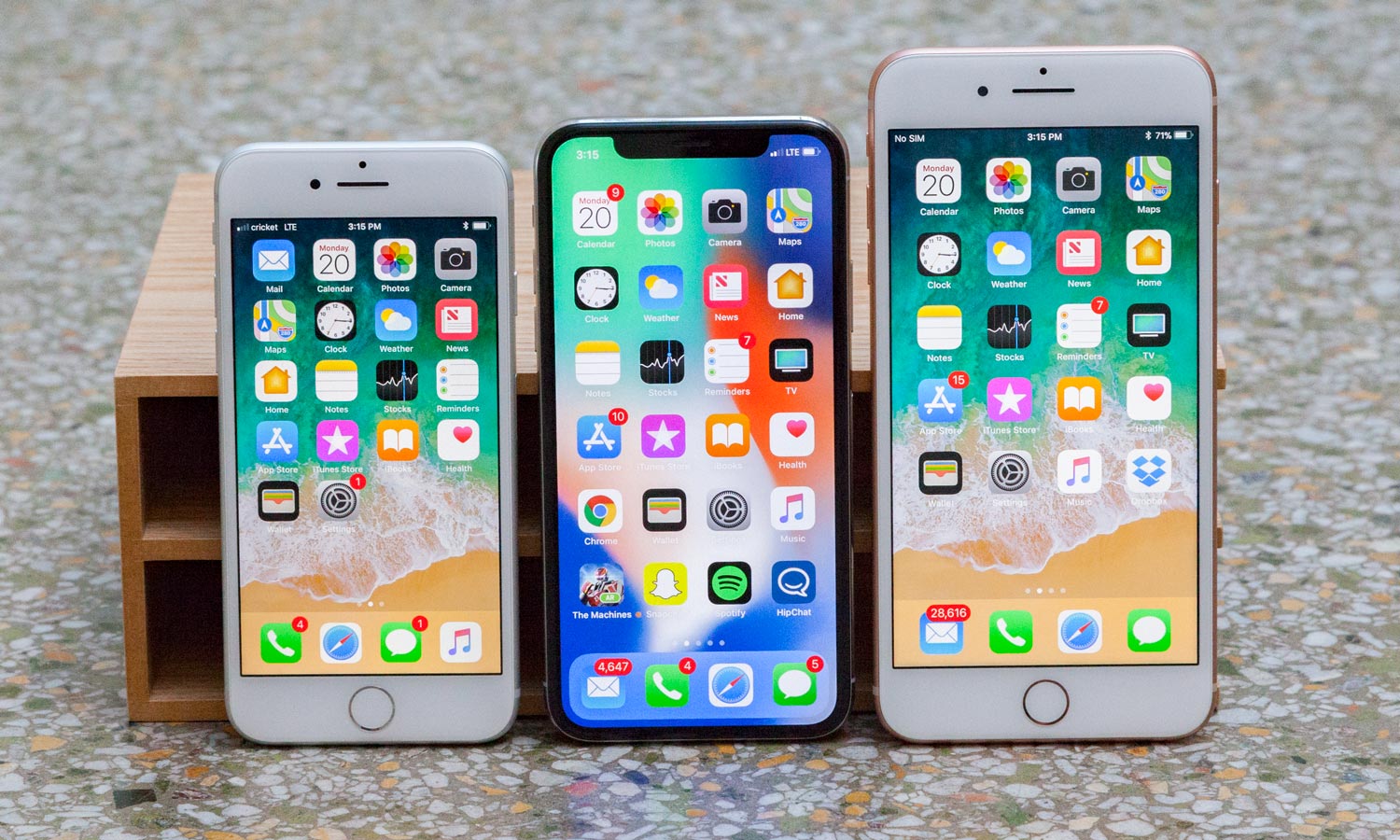 Following, we have discussed in detail the specifications of these options which can help you in getting an insight of what Apple has planned for its users.
How big is the new iPhone and what you can expect from it?
According to sources, the latest smartphone which will be the biggest handset of Apple is an upgrade of iPhone X. The new phone is said to have a 6.5-inch OLED screen in comparison with a 5.8‑inch display. It will feature a screen resolution of 1,242 by 2,688 pixels. The size of this device will be about the same as of iPhone 8 Plus, but the difference will come due to infinity screen which will be about an inch larger. The market experts are evaluating on the present details that this version of Apple iPhone will be able to put up a strong fight against Samsung's Galaxy S9 Plus which is performing well in the market of Dubai.
Although, users have encountered issues in iPhone X such as buzzing speakers, green lines on the screen, faulty face ID security, unresponsive display, delays in the incoming call, etc. But these problems can be handled with the help of an expert who is competent in providing quality mobile repair services. In Dubai, there are some renowned service providers such as UAE Technician who have a wide variety of solutions at affordable prices. They can fix any phone no matter which brand or model you have. But with this upcoming launch, it is expected that these issues will be resolved, and customers will get a better as well as a more efficient version of iPhone X.
How much will this new iPhone for a low budget segment cost?
Purchasing an iPhone has always been a desire of many people. This time users who have low budget can also look forward to buying it which will not cost them high finally, as one of the alternatives from three new gadgets is a smartphone which will be priced in between a range of $649 to $749. It will have an edge-to-edge 6.1-inch LCD screen at a lower resolution as compared to high-end OLED phones and a True Depth facial recognition feature instead of a fingerprint sensor. There will be other differences too in the hardware and design specification which are yet to be released.
If you compare Apple's new device with existing ones on affordability then at present you can buy iPhone 7 at the same cost. With improved battery life, 3GB RAM, A10 Fusion chip, 2x louder stereo speakers, improved 12 MP sensor and ƒ/1.8 aperture for pictures it can cater all your requirements easily. In case if you encounter any issues, then there are several options for service partners who are offering best iPhone repair services in Dubai at budget-friendly price quotes. So user's decision for choosing this upcoming new phone will depend upon the specifications which it will offer. If the device will be able to deliver better results in comparison with iPhone 7, or any other iPhone alternatives present in the same range of price then inevitably it will become a flagship product of Apple in the upcoming time.
What does the smartphone stockholders of Dubai indicate?
Phones are now a basic need of everyone in today's world. Now we depend upon these gadgets for record keeping, communicating, researching and many more things. According to research agencies it has been observed that UAE spends a massive amount of wealth on smartphones. In 2017, it was discovered that every nine out of ten mobile phones which are registered on the networks were smartphones. But according to a survey conducted by Telecommunications Regulatory Authority (TRA) it was seen that consumers are still buying Samsung alternatives rather than Apple iPhones. The findings show that Samsung has 34.5 percent share in the smartphone industry of Dubai whereas Apple has a share of 15.5 percent followed by Lenovo at 5.4 percent and Huawei at 3.2 percent. Despite the class apart features, Apple still lags behind due to its high cost. But with new options coming up in the market which are affordable for a low budget segment, it might happen that Apple will soon experience an increase in the market share.