One of the greatest technologies that have been given to us is the use of Laptops. Smart, portable, and easy-to-use devices have a lot of potential features, specifications, and operations. At this point, the production of laptops is in bulks and varieties so it can be a bit difficult to choose from. Besides, getting a Best laptops to buy in Dubai affordable price might be the best thing because you won't have to spend an extra dime on anything more.
If you are in search of a laptop within 4000 or 5000 AED in UAE, then you're in luck. Because there are plenty of them with extraordinary features. All you have to do is take a look at them, first and consider the best laptop brands.
Things to Consider before Buying a Laptop:
Before you begin the quest for researching a laptop within 5000 AED, there are certain aspects you must consider first. Buying a laptop within a specific range implies you to take care of your financial things.
So, if the investment is not done on the right laptop, then it might be a waste of money altogether. These are the things you should be checking when you buy the best laptops. These factors are highly impactful even if you are a student or an office-goer or maybe a potential gamer.
Laptop Display:
We all consider the laptop display to be the same for every laptop but that is wrong. Each of them is carved with specific measurements. Choose the one that soothes your eyes and is wider for you to look at.
Battery Life:
The most integral part of choosing a laptop under 5000 AED is the battery life. Make sure you buy a laptop that has a good battery life and lasts for longer hours being unplugged.
SSD Storage:
Get a laptop that has an embedded SSD storage if you have tons of files to store. However, if an SSD is not available then you can simply opt for a flash drive.
Touchpad/Keyboard:
When you're buying a laptop under 5000 AED, the most common thing you're going to be using is the touchpad and keypads. So, choose the one that comforts your hand gesture and typing style.
Now, that you know what to consider before buying, let's get started with the products!
10 Exceptionally Good Laptops under 5000 AED:
Here's a list of top 10 laptops that fall under the price of 5000 AED. These are exceptionally good laptops with tons of features as well. Take a look at them below:
1) Dell XPS 13 Kaby Lake:
Now, let's consider Dell XPS 13, one of the most business-like laptops that have extensive features within. It is perfect for a home-office environment as it's designed is sleek, precise, and speaks for itself.
To be more precise, the laptop is one of the award-winning devices for being the laptop of the year. The unique and appealing thing about the laptop is its design with a widescreen display of 13.3 inches.
That being said, the laptop is capable of being upgraded to 16GB of RAM. Not just that, but you can also upgrade the storage space to 1TB worth of M2 SSD drive. When we talk about battery
life, we always assume that the adapter needs to be plugged for the majority of hours when we use it.
But, this one is different. You can unplug the adapter and the charge will last for 22 hours with constant use, so one of the best laptops gaming. And, all of that comes for a price worth 4,399 AED. Interesting right? Here's a detailed breakdown of its specifications:
Central Processing Unit: 2.5GHz
Processor; Intel Core i5 7200U
Graphics: Intel HD620
Display Size; 13.3 inch (1920×1080) pixels. 
Storage Space: 256 GB SSD
With all-day battery life, one can count on Dell XPS 13, to accomplish every bit of their business work. Furthermore, the widescreen area also makes it a countable feature for being one of the best laptops for students.
---
2) Lenovo ThinkPad E470:
Lenovo ThinkPad series is a pretty popular series because of the integrated processor and its outstanding power performance. The ThinkPad E470 series is not the latest laptop but an old model that has been modified into a new one. That implies that special features have been carved and shaped into it since it's original release in the year 2016 to 2017.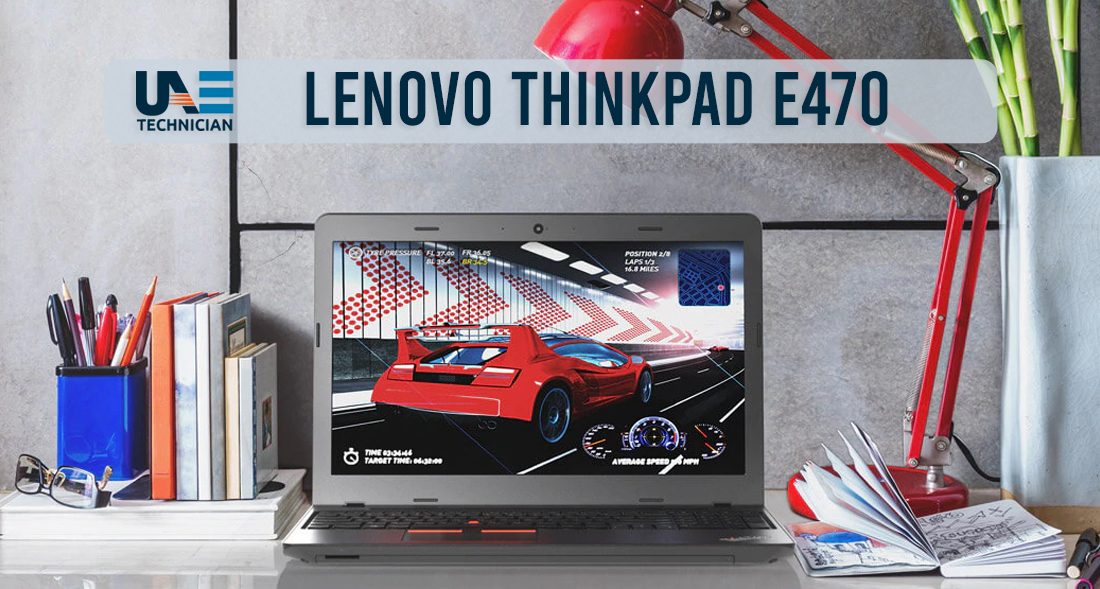 The power performance is at peak due to the 7th generation i7 processor and has amazing graphics due to the Nvidia GeForce 940MX that is worth 2GB of graphics Processing Unit. Here's an interesting component about the ThinkPad E470 and that is its anti-glare feature of a 14-inch display.
Along with that, the laptop comes with a spill-resistant keypad, enough USB ports of type A and Type C and expansion abilities. It offers more than what's asked for, and all of that for 3499 AED. Here's a list of its specifications:
Central Processing Unit: 2.7GHz
Processor: IntelCore i7-7500U
Graphics: Intel HD Graphics 620
RAM Memory: 16GB 
Display Size: 14inch (1920×1080) Pixels
Storage Space: 256 GB SSD 
Carry it wherever you go, being light-weight it fits right in your office bag. Now, online business meetings can seem to be easier and flexible with a hi-resolution display. On top of these exclusive high-end features, as a bonus, it's fast processor makes it suitable for gaming beginners, too.
---
3) HP 255 G6:
The HP 255 G6 is not one of the top-rated models of HP but when it comes to reliability, this one is the best HP laptop. It is carved with moderate specifications and features that are similar to other basic business-like models for starters.
However, it's durability is what's special about HP 255 G6. Additionally, you can customize its configuration in your own way, such as add SSD along with its built-in storage drive, worth 250 GB.
However, speaking in terms of resolution, the display does not have a high one but still one of the best HP laptops. Despite the screen being wider, the resolution stands at 1366×768 which is comparatively low. But, it's bloatware specification and internal storage is what adds up to its special features. Here's a detailed list of what you'll get in the laptop:
Central Processing Unit: AMD A6 9220 
Graphics: AMD Radeon R2
RAM Space: 4GB
Display Size: 15.6 inch
Resolution: 1366×768 Pixels
Storage Space: 500GB HDD
A device loaded with essential tools to improve performance of certain software. An all-in-one PC, that serves you to accomplish every assignment, making it a top choice among laptops for students. You cannot ignore its energy supplement AMD at such a low price, that is meant to enhance and boost office productivity.
---
4) Asus ROG Zephyrus S GX701:
With modern up-gradation, few specific laptops are taking a big leap in both design and power. One such example is Asus ROG Zephyrus S GX701 that has a slim design with raw power, considered among the best laptops gaming. The thickness of the laptop is only 0.7 inches which is one of the slimmest designs ever made by Asus Company and the best laptops for students.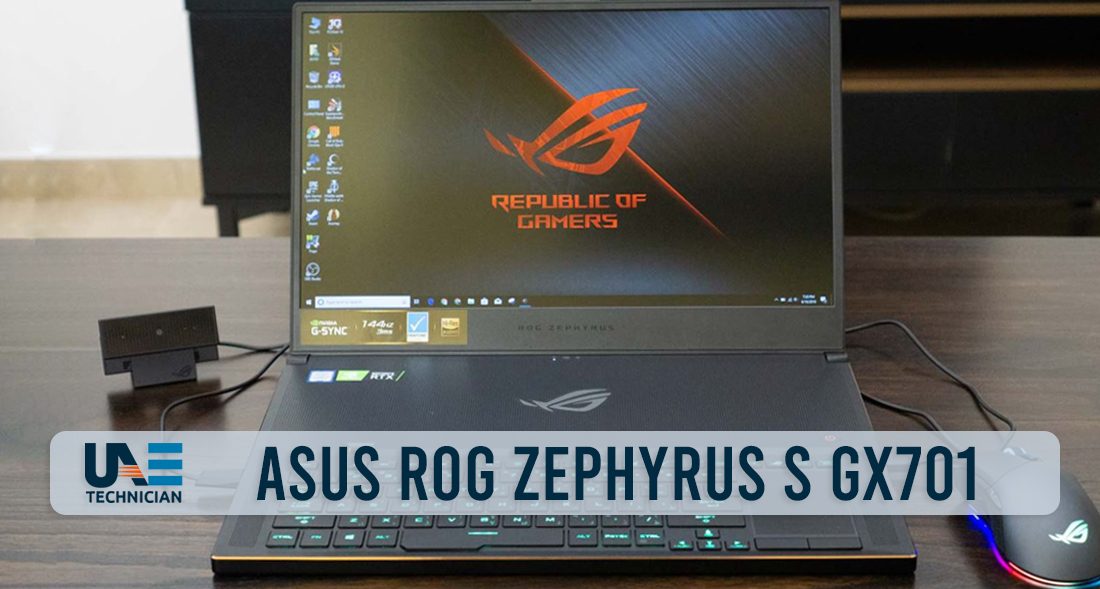 But, don't go by Outlook because the integral package has so much to offer. For example, the processor is Intel Coffee Lake Core with 7th generation i7 chip which takes performance to the next level as you can imagine. Here are the specifications:
Central Processing Unit: Intel Core i7
Graphics Unit: NVIDIA GeForce GTX 2080 (MAX-Q) (8GB GDDR6-VRAM)
RAM Space: 8 to 24 GB (Expandable)
Display Size: 17.3 Inch FHD 
Display Resolution: 1920×1080 (144Hz G-SYNC)
Storage Space: 1TB M.2 Expandable SSD
The graphics unit makes it ideal for anyone who loves to travel and play at the same time. And, the design itself combines with the lighting that is a set of three standard colors (RGB). You can also create content as it is equipped to combat the best of both worlds, i.e gaming as well as work.
---
5) HP Omen 15-DC0005NE
Are you looking specifically for the best laptops gaming that is worth your budget for 5000 AED? Then, here's one extraordinary one for you. The HP Omen 15-DCU0005NE is a power-packed laptop that comes with an excellent display resolution. Its keyboard frame is appealing with backlights. Also, the physical design of the top gives off a combination of black and red.
Here's why it is interesting because the laptop has a unique feature of 26-key rollovers, so part of the best HP laptops. It has been designed with precision so that one can get the ultimate gaming experience of why using it. Additionally, you can upgrade the laptop as per your requirement. For example, you can switch to SSD or HDD from a single access panel.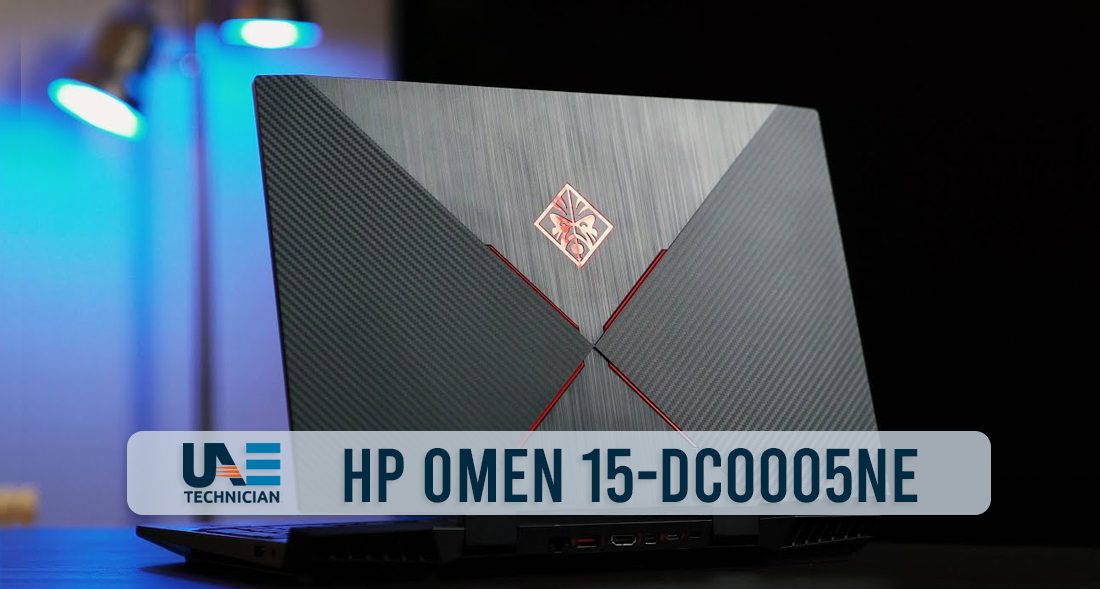 Lastly, the audio feature stands out because, with it, you'll get a premium DTS Headset that is built with X technology. Also, Bang and Olufsen have especially customized the Audio Input to boost its performance. Here's what's carved in the laptop:
Graphics: NVIDIA GeForce GTX 1050 
Display Resolution: 3840×2160
Display Size: 15.6 inch 4K IPS
Processor; Intel Core i7-8750H (8th Generation)
Ports; USB Type C (3.1) USB Type C Gen 1, HDMI and RJ-45 
Headset/Microphone: Available
Price: 3,758.99 AED
Being a perfect gaming laptop does not mean you need to sacrifice your daily work. It can be a safe bet for the one who is looking to manage work as well as play. The recommendable frame rates lead you to become a top gamer and the robust and compact design makes your work seem smoother.
---
6) Asus FX504GE-DM231T TUF:
Asus FX504GE is one of the best laptops under an affordable budget range, which you can buy a laptop online in UAE. The design has been made simply to protect the system using a combination of plastic with aluminium. Just like any other gaming laptop, the keyboard frame consists of a backlight setting of red.
The best and unique thing about this laptop is the smartly-built cooling system of Hypercool Technology. It is especially shaped for Anti-Dust cooling. Additionally, it has a Fan Over boosting technology that can be customized by the users.
This implies that when you play a heavy game, the cooling system will automatically detect the heat production level and do the needful to keep it cool. If we look at it/'s performance, then it is easy to say that it is outstanding. The processor power of i7-8750H makes gameplay the next level and also, the GPU of GTX 1050 Ti makes everything perfect. So, here's what you will get in details:
Processor: 8th Generation i7-8750H 
Graphics Unit: GTX 1050 Ti
Port: USB 2.0, USB 3.1 (Type A), HDMI Port (1.4), Ethernet Port and Audio port
Price: 4826.75 AED
Display Size: 15.6 Inch FHD
Warranty – 1 year
Are you looking for the best gaming laptop then consider this. But, what about your work, how to deal with that? Gaming laptops produce a lot of heat and thus the cooling system inside is designed to procure that. So, any amount of work, assignment as well as the online meeting can be accomplished. This makes the Asus FX504GE the best laptops for official use, too.
---
7) HP Pavilion 15 (CXOO19NE):
If you are looking for superb performance within a tight budget then HP Pavillion CXOO19NE could be your best laptop brand. This is because it is one of the models that have the cheapest rate and is considered one of the best laptops for students but provides more than what is expected.
For instance, the processor power of i5-8300H Core delivers a great performance. Besides that, the settings of the Graphics Unit provide speedy gameplay. Also, it is needless to say that all of that has been made possible with the 16GB RAM Space.
In terms of design, it follows a classic black matte design and the best HP laptop. What makes it a stand out is the contrasting color of green as the keyboard frame backlight setting. It makes the outlook complete and appealing and you can buy laptop online in UAE.
Another great design in the laptop is the air outlet underneath the system. And, that is not the end because you will also get a backlit display screen with an amazing resolution for high-end graphics games. So, here are the details of the specifications:
Processor: i5-8300H
Graphics Unit: GeForce GTX 1050
RAM Space: 16GB with expandable space of 1TB HDD
Display Size: 15.6 Inch
Screen Resolution: 1920×1080 Pixels
Backlit Display: HD WLED
Ports: USB 3.1 type C, USB 3.1 Gen 1 For Charging and Sleep Mode, HDMI port (2.0) and RJ-45
Headset/Microphone: Available
Price: 2839.00
Its turbo boost technology makes it a great choice for business purposes. But, you can also consider it for gaming purposes owing to its great memory and blazingly-fast NVIDIA graphics. A perfectly designed architecture makes it part of a solid mainstream PC list. The most talked-about feature is that you get premium performance at a commendable price.
---
8) Acer Nitro 5 AN515-54-76FH:
Within your budget of 5000 AED, Acer Nitro 5 comes with moderate and good features. The graphics unit is of mid-range but the combination of speed and performance is similar to high-performance laptops.
Additionally, it's battery life is much more powerful than average models so you won't have to worry about keeping the adapter plugged in all the time while playing. The 7th generation laptop has a plastic built design that promotes sturdiness during the gameplay.
To make sure the process is smooth and at the peak of its performance, the system is specifically built with a cooling system of dual-fans working. The heat produced is immediately taken away by its mechanism. Here are some more details about it:
Processor: 7th generation (Intel Core i7-9750H
Graphics Unit; NVIDIA GTX 1650 GPU (4GB)
RAM Space; 12GB with expandable memory upto 1TB HDD
Storage Space: 128 with SSD
Display Size: 15.6 inches HD 
Display Resolution (1920×1080) LCD
Ports:  USB 2.0, 3.1 (Type A), USB 3.1 (Type C), Ethernet, HDMI 
Price: 4,208.00 to 4,499.01 AED
Are you a simple casual gamer? Then, this might be the one, for you. So, if you are looking for a gaming laptop with moderate features at a good affordable price then try this one out. But, what if you are a student and struggling to meet daily assignments? The good news is that Acer has catered to incorporate back-to-school features as well. Nevertheless, college students can also rely on this but being a bulk device, it can be difficult to carry from one place to another.
---
9) MSI GF63:
MS GF63 is a moderate gaming laptop with good features for gaming purposes. The good thing is you can store large files due to its big space availability so it can serve well for the office requirement as well.
Along with that, the processor choice makes the performance more enhanced and precise. Besides that, if you hate to have lagged in games then this definitely a good choice within 5000 AED budget because it has integrated graphics settings.
The display screen being wide with a sleek design of black makes the gaming experience perfect. Also, the weight of the laptop is pretty light so it won't be a problem for you to go around carrying it anywhere you want.
Here are some more specific details you might wanna check out:
Display Size: 15.6 Inches
Display Resolution: 1080×1920 Full HD
Display Type: IPS
Graphics Unit: NVIDIA GeForce GTX 1650 (4GB)
Internal Memory: 512GB
Processor: Hexa Core i7 
RAM: 16 GB
Storage Space: 512 GB with expandable SSD
Warranty: 1 year
HDMI Output: Available
Price: 4,305 AED
With a very few compromises, you get value for money laptop. Being slimmer it can easily fit your backpack, making it a wise choice to be part of the best laptop for students. Don't overlook the battery life, its affordability, flexibility makes it around the clock necessity to serve every purpose.
---
10) Apple MacBook Air:
Are you comfortable with the iOS Operating System? Then, this can be your choice too, Apple MacBook. Built with specific details, you can use this laptop for gaming, business as well as to complete college assignments. It is lightweight and has great performance adaptability.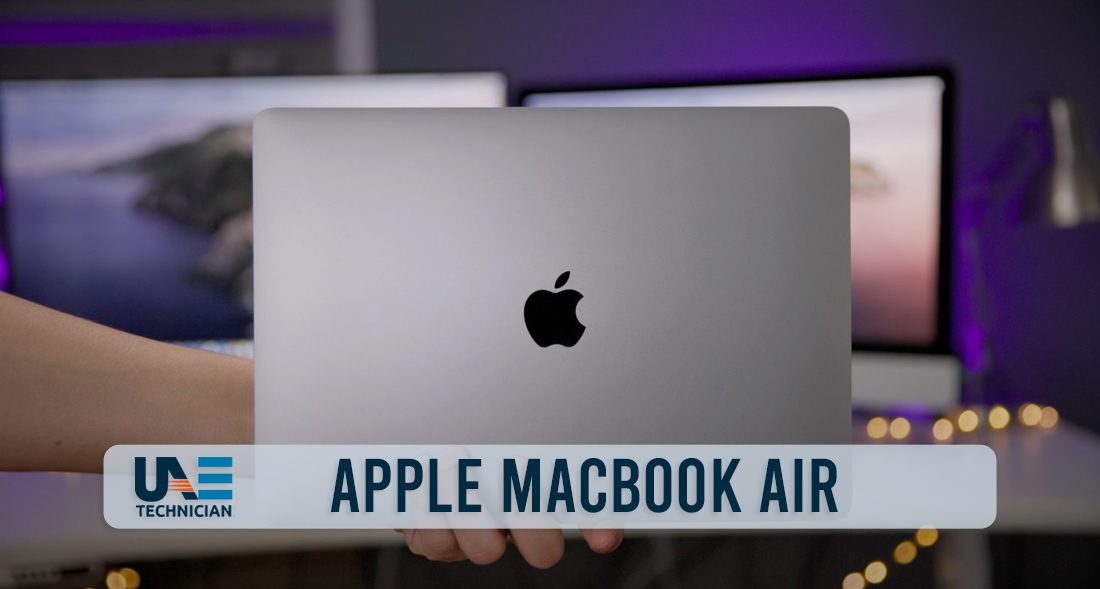 Here are some details you can check out:
Processor: 10th Generation i3 8GB 3733 MHz (1.1Hz)
Graphic:-LPDDR4X Intel Iris Plus
Storage Space: 256GB with expandable memory up to 1TB
Color: Gold
Warranty: 1 year
Price: 3,825.00 AED
This device has been highly engaging in 2021. It is nothing like the predecessor. With better travel equipped, it has all the features to meet your daily work needs. The battery life lasts till the end of all your online meetings. Don't forget the double storage capacity and a sturdy keyword. And, all this at such a pocket-friendly price, is worth buying.
Now, that you know about the best laptops available within 5000AED, find yours and get started !

Know All About RAM Memory
Laptop Repair Services Dubai
How to Recover Deleted Data from Storage Devices